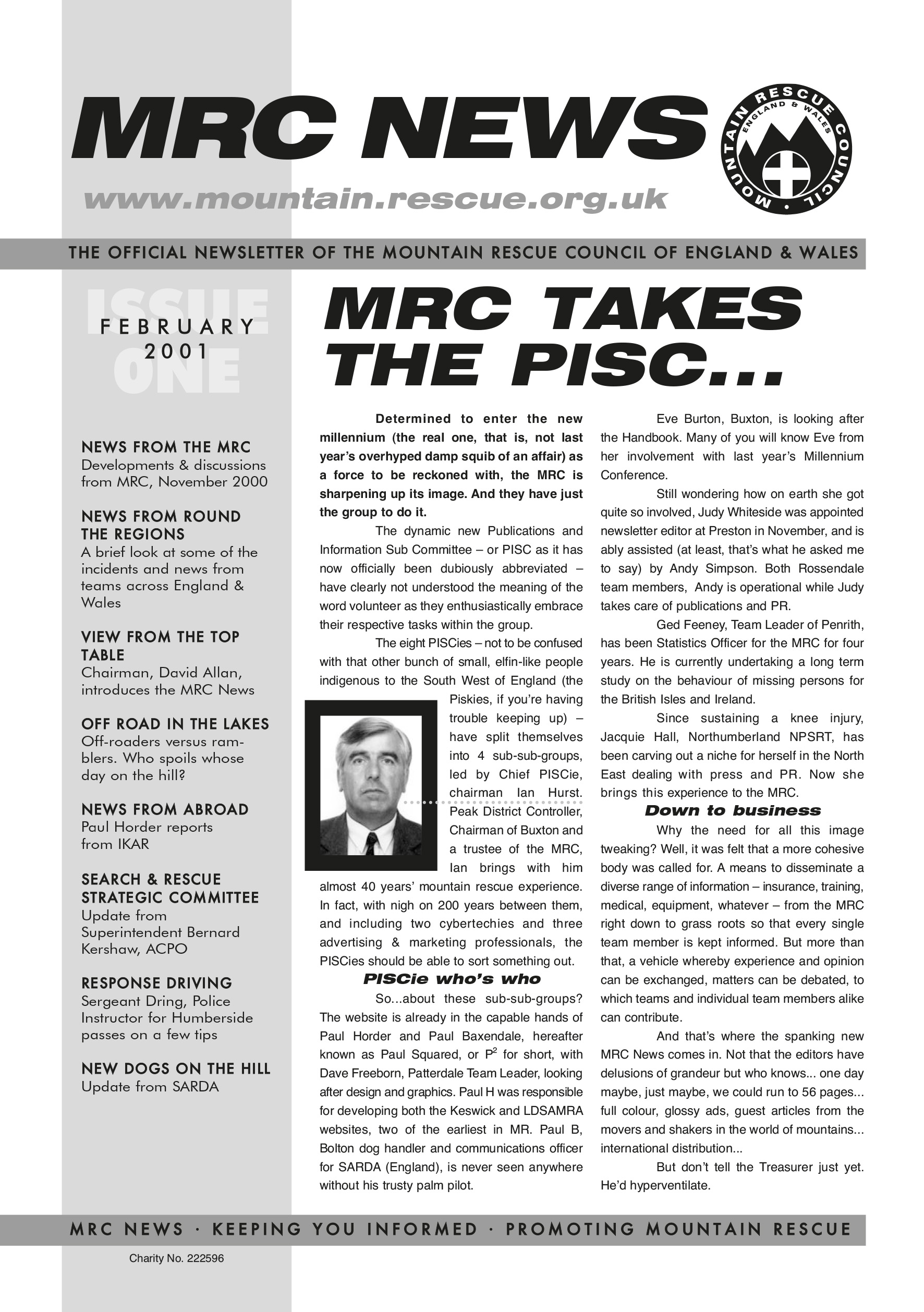 Issue 1 MRC News February 2001
The first ever issue of what was then grandly titled 'the official newsletter of the Mountain Rescue Council of England and Wales'. MRC News for short.
Included a brief look at some of the incidents around the country, news from IKAR, updates from nearer home and a few tips on response driving.