40 years volunteer service to Rob Illman of Dartmoor Search & Rescue Ashburton
On Saturday 3rd December, Rob Illman was awarded a certificate for 40 years of service to the
Dartmoor Search & Rescue Team (Ashburton). Members gave a standing ovation to honour his time served and commitment to the team. His long service has also seen him awarded a privileged 'triple' of the Queens' jubilee service medals – gold, diamond and platinum. Rob joined the team in 1982 and has been one of the longest-serving members. During his time on the team, he held the Team Leader (Search Manager) role for 17 years. In this role, he has been instrumental in planning searches for missing and lost persons and directing rescues in the local area; liaising with the Police and other emergency services, and running response cells for events such as Ten Tors.

He retired from that role in 2012 and became one of the main response drivers for the team, and has subsequently qualified as a 4×4 instructor for the South West region. He continues to volunteer his time, alongside colleagues, to respond to the lost, missing, injured and vulnerable.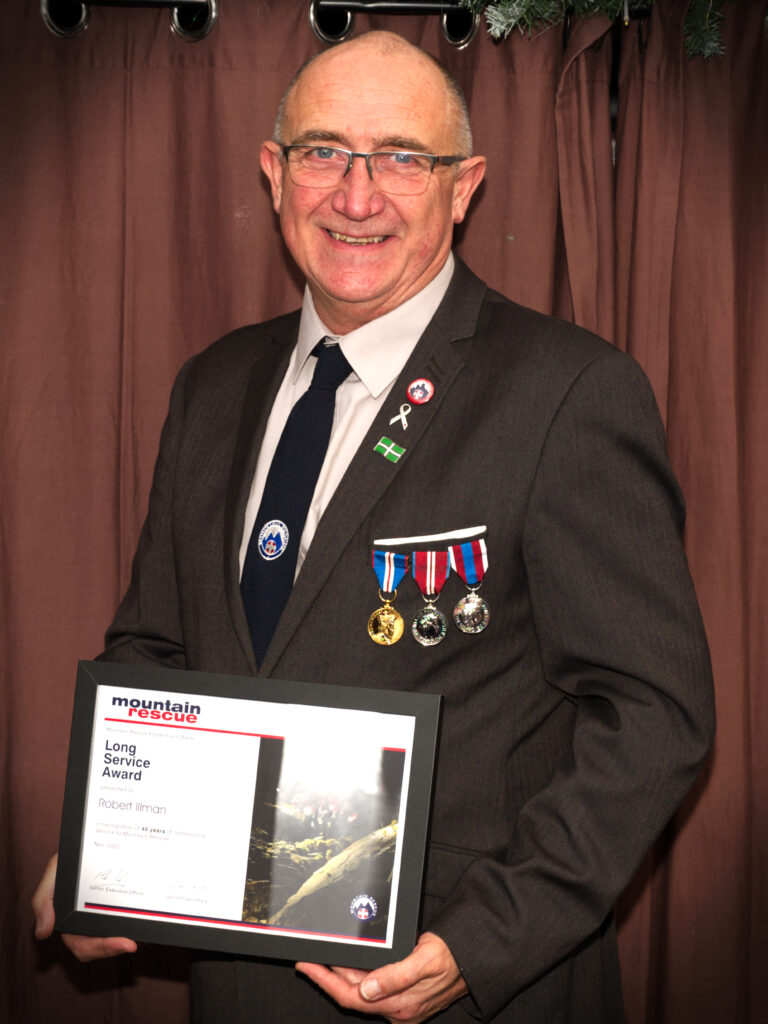 Photo credit: Al Pewsey
About Dartmoor Search and Rescue Team – Ashburton
DSRT (Ashburton) is a search and rescue team and registered charity, made up entirely of
volunteers. Our purpose is to assist the emergency services with search and rescue operations, locally, regionally and if necessary, nationally 24/7/365. So far, in 2022, we have responded to 41 callouts. Core specialist skills within the team include search management, emergency medicine, swift water rescue and rope access.

The team is affiliated with Mountain Rescue England & Wales (MREW). As one of 4 such search teams in the Dartmoor area, we are also associated with the Dartmoor Rescue Group (DRG).
We receive no government funding and rely solely on public donations.