Brecon Mountain Rescue Team announces Cotswold Outdoor as  major sponsor for 2023 Black Dragon Challenge Walk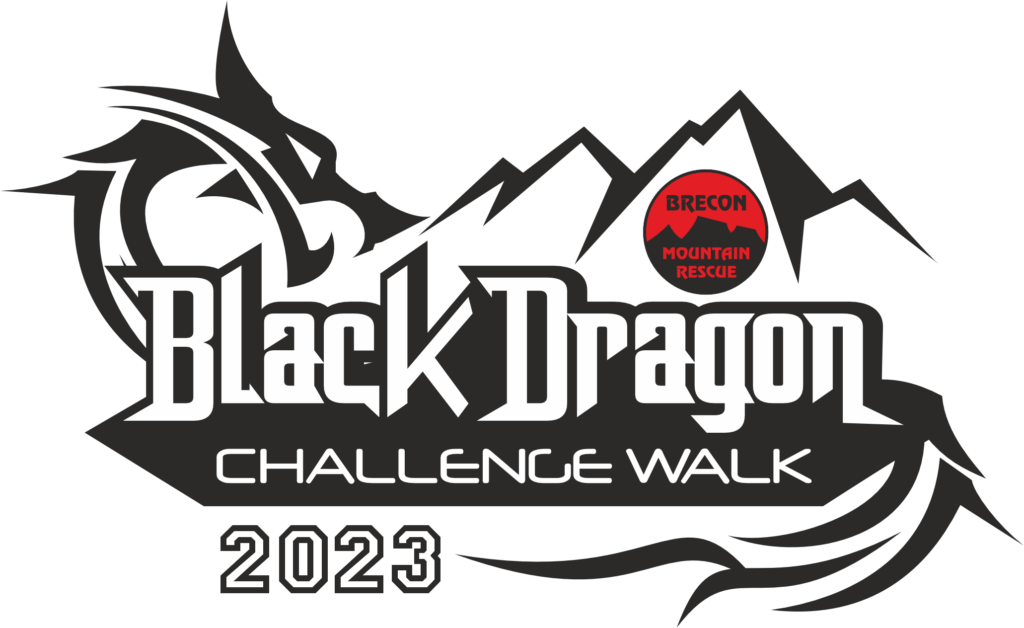 Brecon Mountain Rescue Team have announced a major sponsor for their iconic Black Dragon Challenge Walk on 22nd April 2023. An agreement has been signed with Cotswold Outdoor – the UK's leading outdoor retailer. Brecon Mountain Rescue are thrilled that Cotswold Outdoor have come on board to sponsor the Black Dragon Challenge Walk. Cotswold Outdoor are the outdoor kit experts, and will be able to offer the participants advice and a discount on kit.
The popular annual event is a one-day hill walking challenge, with a choice of routes of varying difficulty – to raise much needed funds for the Mountain Rescue team. It starts and finishes in Crickhowell – and offers 3 different route choices. The most challenging (the "Endurance") follows a 30-mile route reaching the highest points of the Black Mountains. The "Standard" route is 26 miles following a similar route – but excluding a descent to Grwyne Fawr. The Ridge Route is 19 miles, avoiding the summits of Myndd Troed and Myndd Llangorse. Participants can also select the option of being led by Brecon Mountain Rescue Team members on the Ridge Route.
The Black Dragon Challenge Walk is a vital part of the team's annual fundraising activities. Brecon Mountain Rescue Team is an emergency service staffed by 60 volunteers and funded entirely by donations. Mountain rescue services are free to those in need because the teams are staffed by volunteers. However, equipment, vehicles and maintaining a headquarters all cost money, and the team volunteers must raise sufficient funds to maintain the service. It costs approximately £55,000 each year to keep Brecon Mountain Rescue Team operational.
Dr Rob Powell, Team Leader of Brecon Mountain Rescue Team said "We are thrilled that Cotswold Outdoor have come on board to sponsor our Black Dragon Challenge Walk. It is a fantastic event for anyone who loves being active outdoors, and wants to challenge themselves, whilst raising funds for a brilliant local cause. We are delighted that we are able to offer a guided walk with our own team members for the first time, and hopefully encourage new people to give it a go!"
Locally, Cotswold Outdoors has a store in Brecon, as well as branches in Cardiff, and elsewhere in Wales and England. Stocking over 250 brands, the retailer is a mainstay for outdoor clothing, boots, camping equipment and accessories.
Emma Wilcox (Partnership Manager) from Cotswold Outdoor commented " Our relationship with the Mountain Rescue team is steeped in History, supporting them last year with donations at till point to raise vital funds for volunteers. We wanted to offer participants an exclusive discount off kit whilst accessing our experts in store ensuring that they have the best quality kit to take on the Black Dragon. Our boot fitting and rucksack fitting services will be a great starting point for those taking on the challenge."
For full details of the Challenge routes and entry prices, go to www.blackdragonchallenge.com. (Well behaved dogs on leads may also participate!)
To find out more about how you can support Brecon Mountain Rescue Team, please visit www.breconmrt.co.uk To make a donation to the team, please visit www.justgiving.com/breconmrt/donate