Cockermouth team rescues casualty after fall at Kirk Fell
Cockermouth Mountain Rescue Team was called out at 18:26 on 17th June to assist a woman who had fallen on Kirk Fell. When the call was received, the Team was behind Mellbreak about to start monthly training. Team members diverted and made their way down Ennerdale Valley to Black Sail Youth Hostel. Due to the location of the casualty, the conditions and the likely injuries the Team requested assistance from Wasdale MRT and a HM Coastguard Helicopter.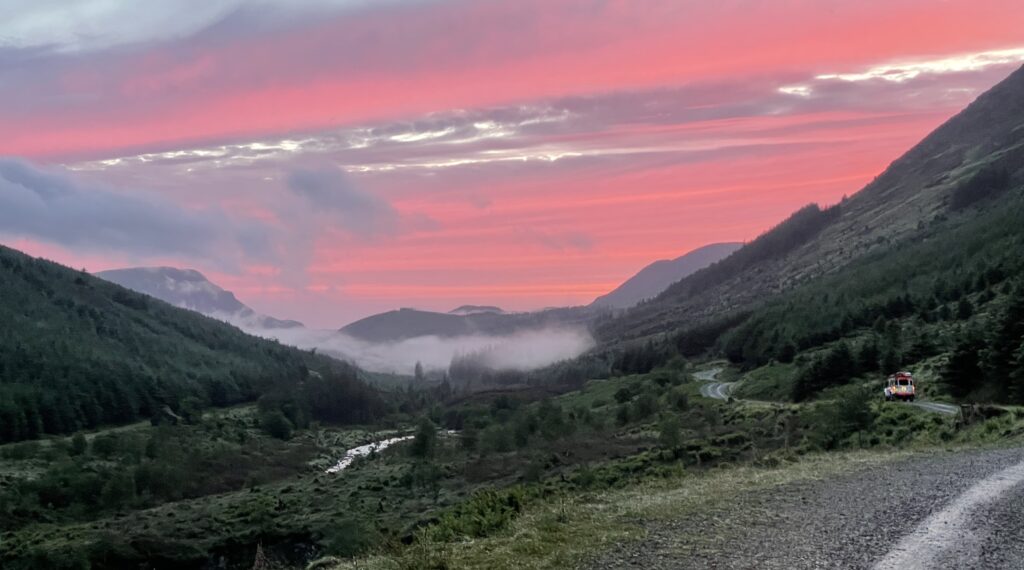 The Team parked at the Youth Hostel and members made their way up the fell, where the casualty was located at approximately 20:00, high in a gully on Kirkfell Crags. She had suffered a substantial tumbling fall and had multiple, potentially serious injuries.
Once the Team had treated the casualty's injuries and immobilised her on a stretcher, she was winched directly from the gully into HM Coastguard R199.
Cockermouth and Wasdale MRT then escorted the remaining members of the party off the hill to safety.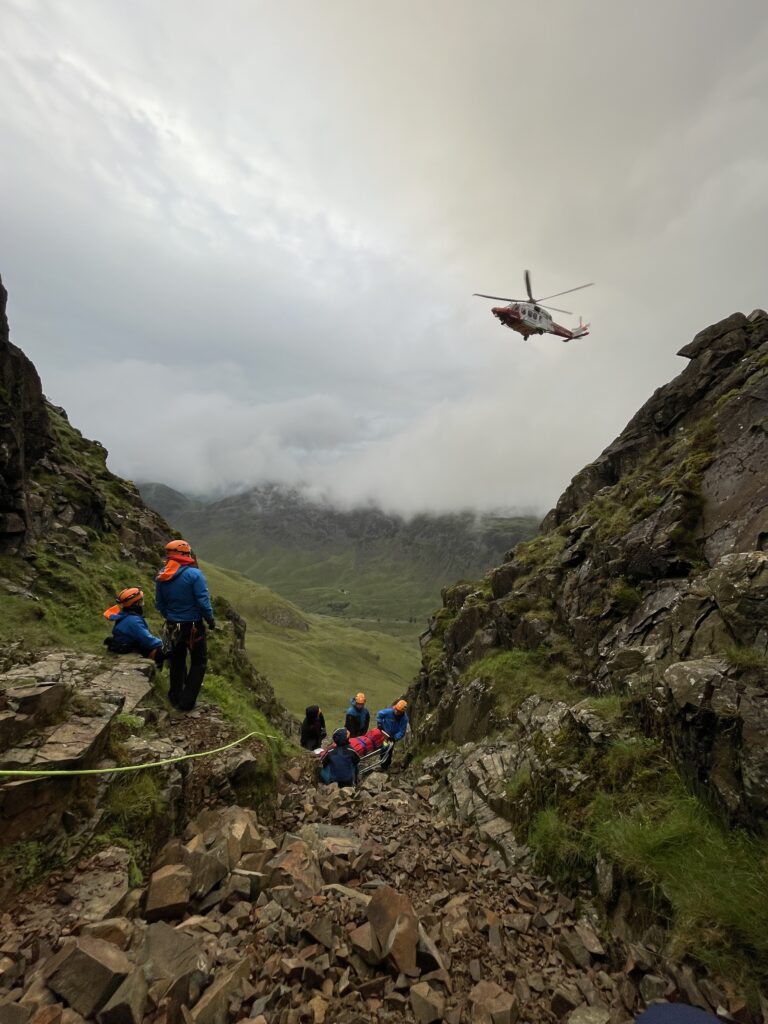 Team leader Andrew McNeil said: This was a serious callout, in a dangerous location with potentially significant injuries. The loose, steep nature of the gully meant we could not work safely with more than half a dozen team members. R199 demonstrated some excellent flying in what was extremely poor weather to extract the casualty in the safest way possible, minimising risk to all concerned. Without their support, we would have been looking at a strenuous and technical stretcher evacuation. Thanks also to Wasdale MRT who provided back up."
This was the Team's 32nd callout of 2022, it lasted roughly six hours and involved 17 Team Members, along with HM Coastguard R199 from Prestwick and 16 Wasdale MRT. Cockermouth Mountain Rescue wishes the casualty a speedy recovery.