Launch of AdventureSmart.UK Toolkit for Businesses: Working together to keep visitors to Lake District Cumbria safe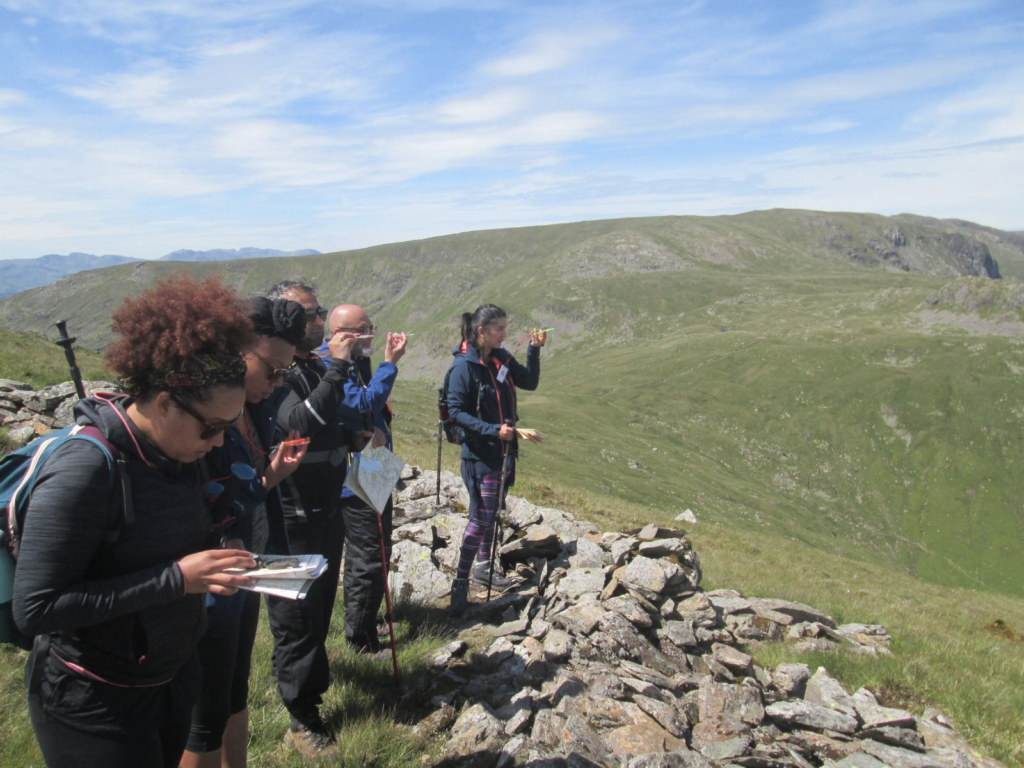 On Wednesday 1st March, the Lake District Visitor Safety Group, in collaboration with AdventureSmart UK, is launching a new toolkit for businesses at the Lakes Hospitality Show, hosted by Copeland Borough Council in association with Visit Allerdale and Discover Carlisle (Stand 34). Businesses are urged to be proactive and creative in providing their guests with clear, simple safety advice. This toolkit will provide resources and skills to help businesses encourage visitors to take simple actions to stay safe whilst exploring Lake District Cumbria's coast and countryside.
The rush to enjoy outdoor activities such as hillwalking, mountain biking, stand-up paddleboarding, sit-on-top kayaking, swimming outdoors or just picnicking by the water's edge will result in happy memories for many but some who are unprepared and ill-informed about their adventure may find themselves in difficulty requiring rescue by the increasingly busy emergency services. Information provided by local businesses and conversations with staff can be incredibly powerful and persuasive. Providing the right bit of advice at the right time might be the crucial factor in someone deciding to tackle a route/activity for which they have the appropriate skills, experience and kit and with full knowledge of the weather forecast for the day. The toolkit, www.adventuresmart.uk/toolkit makes it easy for businesses to help their guests to plan for a great day.
Several local businesses (Parkdean Resorts, Westmorland Family, Hargreaves Associates, Lake District Hotels and Hooked on Granite Ltd t/a The Climbers Shop and Joe Brown Shops) who are already using AdventureSmart to help keep their customers safe, have supported the development of the toolkit and are featured as case studies.
Katie Read, Tourism & Cultural Development Officer with Copeland Borough Council said "We've always supported AdventureSmart, especially with all the work done over the pandemic to encourage people to visit safely. So now it's fantastic to help launch this invaluable tool for businesses.
It will allow business owners to confidently advise their customers and make sure their stay is memorable for all the right reasons. We all want visitors to enjoy our area as fully as possible – this will help them do that safely, supported by the amazing and practical advice in the toolkit." 
Richard Warren, Chairman of the Lake District Search and Mountain Rescue Association which represents the twelve volunteer Cumbrian teams says, "We came across the AdventureSmart campaign around 5 years ago and have invested heavily since then. The partnerships work together in a synergistic way with the sole aim of making outdoor adventure enjoyable, inclusive and at the same time safer. Handling the fast-growing numbers of rescues, with over 680 rescues in 2021, really reinforced a need for improved and focused diverse messaging to reduce the 1 in 4 truly avoidable lost and overdue call-outs. With the #BeAdventureSmart campaign, we are now starting to see the real benefits for both our visitors and reducing pressure and risks of injury to our 400 volunteer rescuers."
Paul Donovan, Co-Lead for the AdventureSmart.uk campaign said "We are pleased to join forces with the Lake District Visitor Safety Group in a coordinated approach to outdoor safety in the Lake District again this year. This collaboration with accommodation providers, hospitality businesses and retailers is exciting, businesses are well-placed to gently nudge visitors to take responsibility for their own safety, whether that be by providing information in their welcome packs, providing the day's weather forecast with the breakfast menu or suggesting appropriate routes.
He goes on to say "Over 100 organisations with an interest in outdoor recreation and tourism are partners in the national campaign, AdventureSmart UK. We are asking businesses to talk to visitors about being adventure smart, to encourage them to make their good day better by taking some simple actions to help them enjoy our hills and countryside safely. We all know, the weather changes rapidly here in the UK so encouraging people to keep a close eye on the current weather conditions (and tidal conditions at the coast) and to improve their understanding of how that will affect the environment will enable them to be flexible and prepared. Everyone should set off knowing it's ok to choose a more suitable location or make plans for another day instead."
The AdventureSmart advice for everyone heading out to explore the Lake District this summer is; #BeAdventureSmart – Make your good day better by asking yourself 3 questions…
1. Am I confident I have the KNOWLEDGE AND SKILLS for the day?
2. Do I know what the WEATHER will be like?
3. Do I have the right GEAR? ….and if things do go wrong, make sure you know how and when to get help. #BeAdventureSmart, if you find someone in trouble: don't put yourself at risk. In an emergency call;
• Inland: 999 – ask for the police and then the Mountain Rescue
• Inland waters: 999 – ask for Fire & Rescue Service
• Sea and coastal area: 999 – ask for the Coastguard
For further information, please contact: Paul Donovan (escape.routes@btinternet.com) or Emma Edwards-Jones, (emma@snowdonia-active.com)