Lucky escape for climber at Thurlstone Quarry
Tonight (04/07/18) Woodhead Mountain Rescue Team was called out at 20:36 to Thurlstone Quarry near Penistone to assist Yorkshire Ambulance Service with an incident that ranks no1 in the lucky to be alive charts!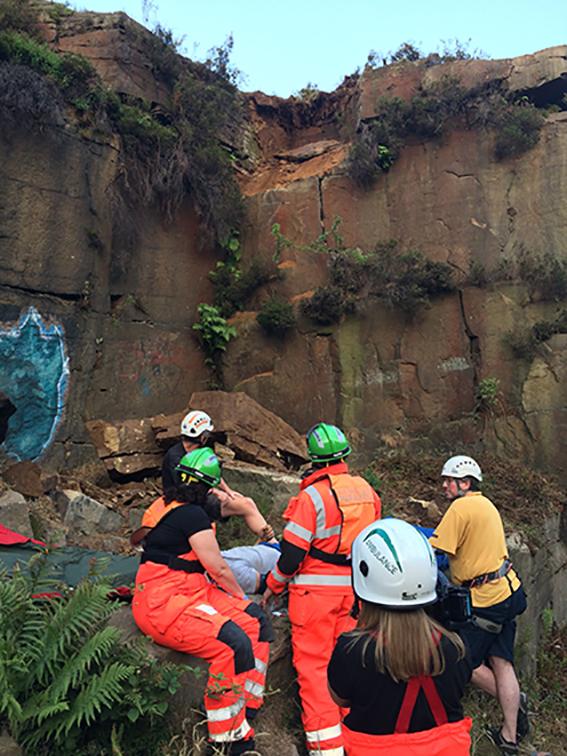 Two friends had been planning some climbing routes in the quarry previously and had been visiting for the past 6/8 weeks and tonight decided to do a little cleaning on the crag face by abseiling down.
They had just set up a belay at the top when one of the climbers decided to fetch his shovel and on his return was about to clip in when the whole of the top of the crag gave way beneath him, sending him plummeting to the bottom of the crag some 7m. Unbelievably, the climber managed to stay on the rock, avoiding the unthinkable, and lay in wait for the emergency services to arrive after his friend had raised the alarm!
He was treated for suspected spinal injuries and a possible leg injury, transferred into a vacuum mattress for immobilization and onto the stretcher for the carry out of the quarry to the ambulance.
In attendance were also a Yorkshire Air Ambulance crew and the Hazardous Area Response Team (HART) from Leeds, along with Yorkshire Ambulance Service.