RTC Between Llangynog and Bala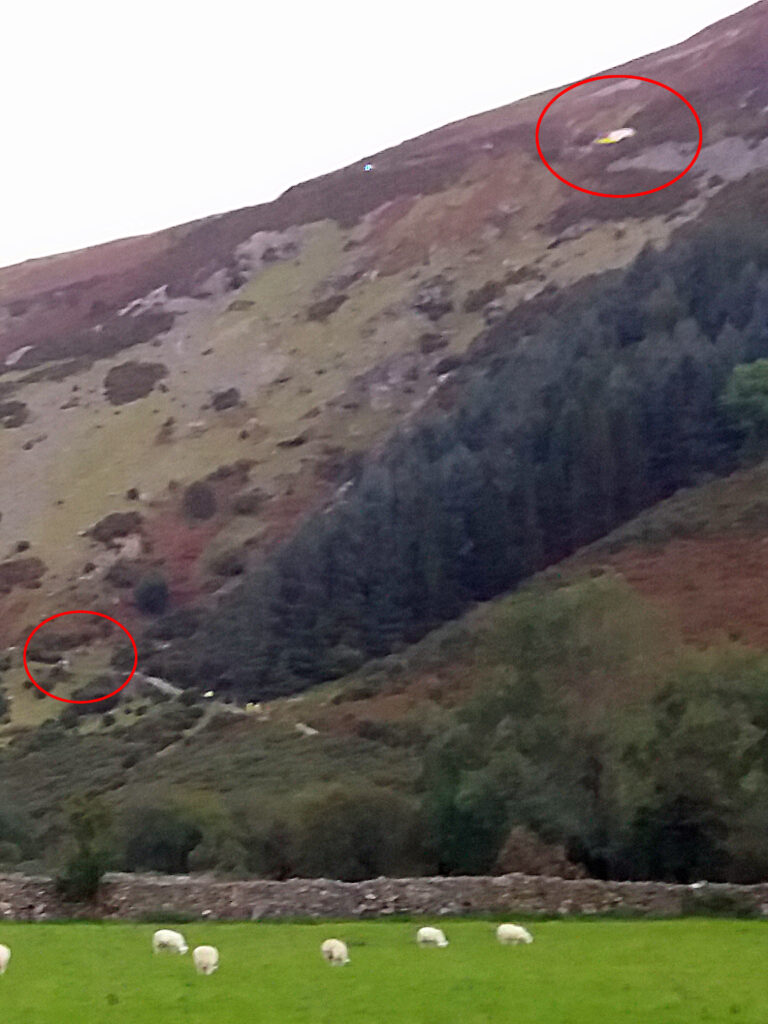 Shortly before 5:00 p.m. on Wed 9th Sep, Aberdyfi Search and Rescue Team was requested by Dyfed-Powys Police to assist with casualty access following a road traffic incident.

Following a collision involving two cars on the B4391 between Bala and Llangynog, one of the cars had left the carriageway down a steep embankment and had rolled several times before coming to rest. The incident was already attended by Police, Fire & Rescue, and Ambulance services.

The initial request was for the team to assist in accessing and transporting the driver who was still believed to be in the car that had left the road. With the likely need for a technical rope rescue approach, the Team requested the assistance of rope-technicians from our neighbouring Team, North East Wales Mountain Rescue (NEWSAR), to assist our own experts. However, as volunteers from both teams made their way to the scene, it became apparent that the driver was no longer in the vehicle.

With the possibility that the driver had been flung from the rolling car, or had wandered away in an injured condition, a search was initiated. NEWSAR volunteers started to search the trajectory the car followed, from the road to its resting place, whilst the Aberdyfi team began a search starting from the vehicle itself. Scent-specific and Open-area dogs were also deployed by Search and Rescue Dogs Association Wales to join the operation.

As search operations were getting underway, the news came through that the missing driver had been located in a nearby village and the search was stood down. Everyone was off the hillside and heading home by 7:40 p.m.