Storm Arwen – 30 callouts for the Lake District Teams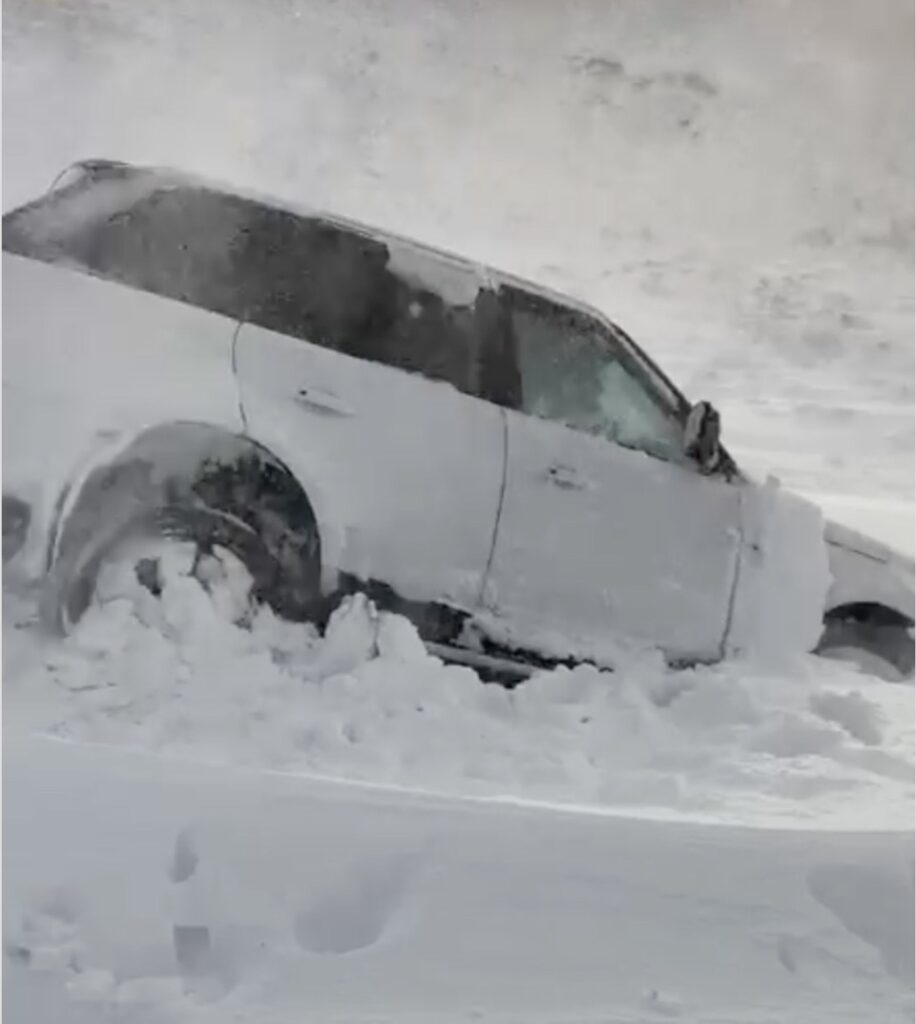 Storm Arwen made its presence felt last weekend starting with a callout for a fractured lower limb on the summit of Great Gable on the Friday afternoon with strengthening winds followed by 30 '999' calls for help over the next 48 hours.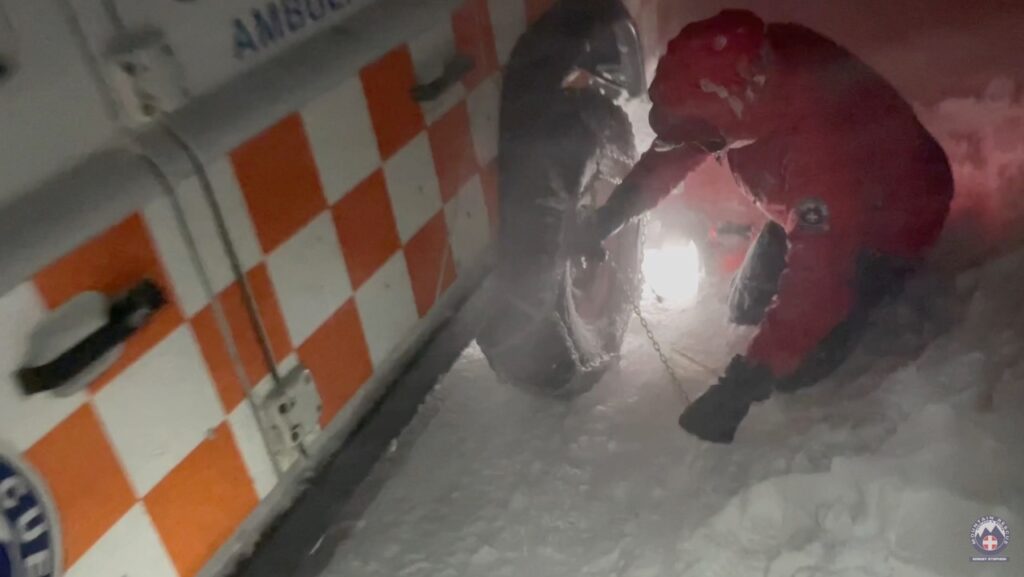 Most of the rescues were wind and snow related supporting the police, fire and rescue and the ambulance crews as part of the major incident arrangements for Cumbria. However this number does include several mountain related injuries along with searches for lost and missing walkers. This was extremely concerning due to the severe weather conditions with sub zero temperatures and significant wind chill.
A video of Kirkby Stephen MRT (KSMRT) in action during the weekend can be viewed on https://youtu.be/vrNJZSMit0I and really does show how serious the conditions were, not just for KSMRT but all the teams that were involved in rescues throughout the weekend.
The 30 rescues brings the total number of mountain rescue incidents so far for November to 71 compared to 2019 pre covid levels of 48 incidents. Beast from the East in February/March 2018 saw the teams undertaking similar rescues with over 40 deployments over a seven day period.
2021 continues to be an extremely busy year for Cumbria's 12 mountain rescue teams, having to deal with 615 callouts. This does not include the additional and anticipated 40 to 50 rescues for December.
The region's teams wish to thank those who kindly support them with donations, essential in maintaining the free service to those in need of our help.
Storm Arwen, although devastating for Cumbrian communities, came as a timely reminder to be prepared for winter. Richard Warren, Chair of the Lake District Search and Mountain Rescue Association (LDSAMRA) and a member of the Wasdale MRT says, "Many of the people we rescued from their vehicles stuck in snowdrifts or on sheet ice were ill prepared for the conditions that they found themselves in.  Either low on fuel, diesel, petrol or indeed electric for heating plus inadequate clothing or footwear for venturing out of their cars to find shelter or walk to the rescue vehicles.  Ideally, with hindsight, I am sure they would have decided not to venture out at all over the storm Arwen weekend.  
"The same would apply for those who decided to venture onto the high fells knowing a winter storm was imminent, or even start to set out during the storm force winds.  The teams did attend at least half a dozen rescues involving injuries on the mountains or walkers becoming lost, overdue or benighted with no map, compass or torch and little understanding of the skill of navigation.  
"The message that the teams are trying to communicate via social media and any other route is about being prepared and checking the forecast before planning a day out.  
"The twelve Cumbrian mountain and search and rescue teams have invested heavily in Adventure Smart UK over the past three years to get safety messages across to those who have limited experience of the great outdoors. Readers are therefore encouraged to visit the website https://www.adventuresmart.uk to learn the basics and '#BeAdventureSmart and make their good day better'.  Experienced readers are also encouraged to pass on the benefit of their own experiences to those who are less experienced."