Two callouts for Patterdale MRT
Crashed car on the Struggle
November 29, 2021
On Monday 29/11/21, the team was called by Cumbria Police regards two vehicle which has crashed into each other after trying to descent the Struggle into Ambleside. At that time this road was closed due to the levels of snow and the vehicles had slid into each other.
The team leader called the affected party and they reported that there were no injuries and that everyone involved were able to make their own way to safety up the hill to the Kirkstone Pass pub. From there the people involved were able to organise their own recovery and the team were stood down.
Persons stuck on Striding Edge
November 30, 2021 14.50
On 30/11/21 at 14:30 the team was called out by Cumbria Police with regard to 3 people who were stuck on Striding Edge. The walkers had set off that morning at around 09:00 with a plan to ascent Helvellyn via Striding Edge. When they got past the chimney and before the final scramble up to the summit, the terrain became too challenging to go on and equally too challenging to turn back.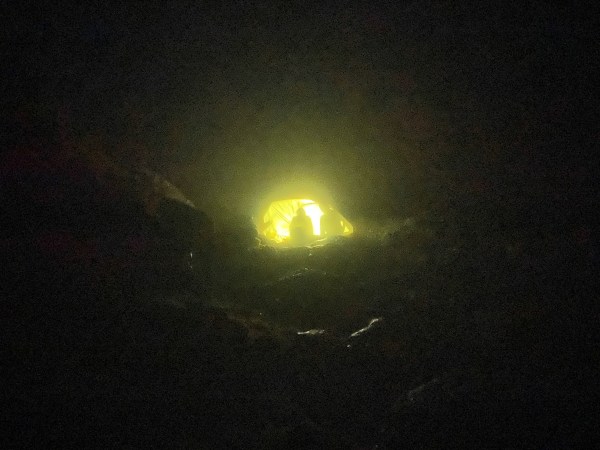 The team deployed and by the time they reached the walkers it was dark and the stranded party were very cold and wet. The casualties were warmed up in a shelter and provided with warm dry clothing and heat packs. They were then escorted safely back down via the Helvellyn summit and then into Brown Cove and they were then taken in a team Landrover back to the base. Fortunately they sustained no injuries and recognised.
They had not been sufficiently prepared to take on the challenging route in the wet wintery weather conditions. As always the team encourages everyone to be "Adventure Smart" and please visit www.adventuresmart.uk for a wealth of information to keep yourself safe on your adventure. The rescue involved 12 team members and lasted 7 hours.