How to navigate with your phone and find new paths with OS Maps
Our friends at Ordnance Survey tell us how to make the most of the OS Maps app to plan your next outdoor adventure. They also offer some expert advice for using your phone effectively while out on the trails.
Whether you're an avid hiker or cyclist, just starting to explore the joys of walking or climbing, having the right tools to plan your route and stay on track is essential. Discovering new routes will lead you to new places and enhance your time outside. The excitement of going somewhere new will help keep the whole family motivated and allow you to experience some incredible days out.
---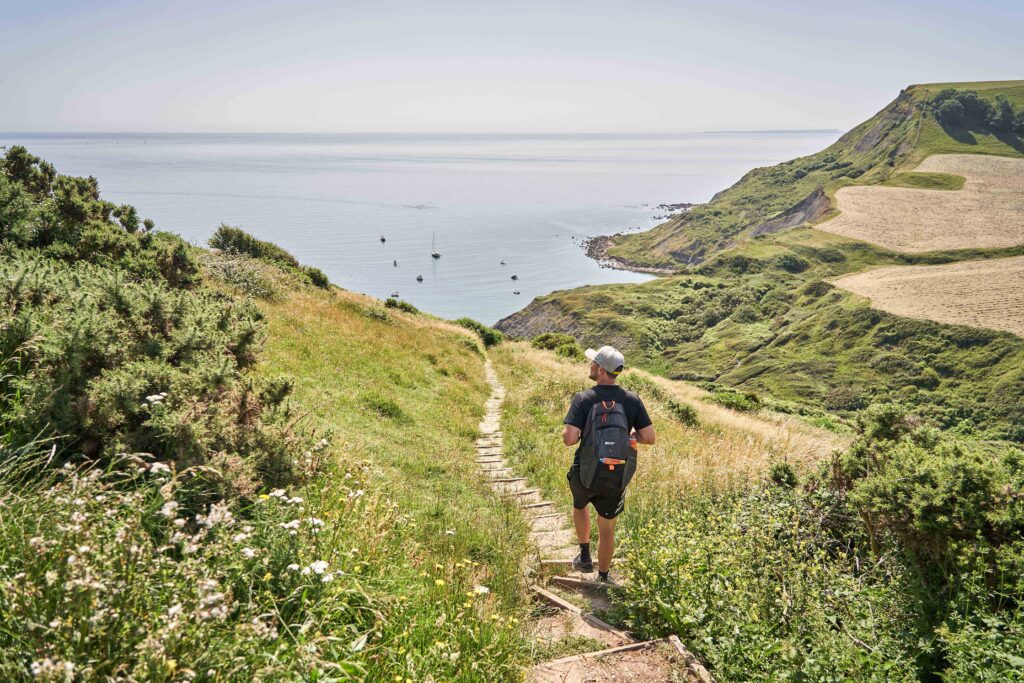 ---
All 607 OS Leisure maps at your fingertips
Developed by Ordnance Survey, the UK's national mapping agency, the OS Maps app is a treasure trove of mapping data and features designed to help outdoor lovers make the most of their adventures. One of the highlights of the OS Maps app is access to Ordnance Survey's most up-to-date mapping information. You can toggle between different map types, such as standard mapping, aerial imagery and 3D. You can also add map overlays like the National Cycle Network or National Park boundaries. With OS Maps Premium, you'll be able to view all 607 OS Leisure paper maps (OS Explorer and OS Landranger) across multiple devices.
Each summer we hear about honey pot areas becoming crowded. Having a detailed map in the palm of your hands give will give you greater confidence in steering away from the crowds and finding somewhere new.
---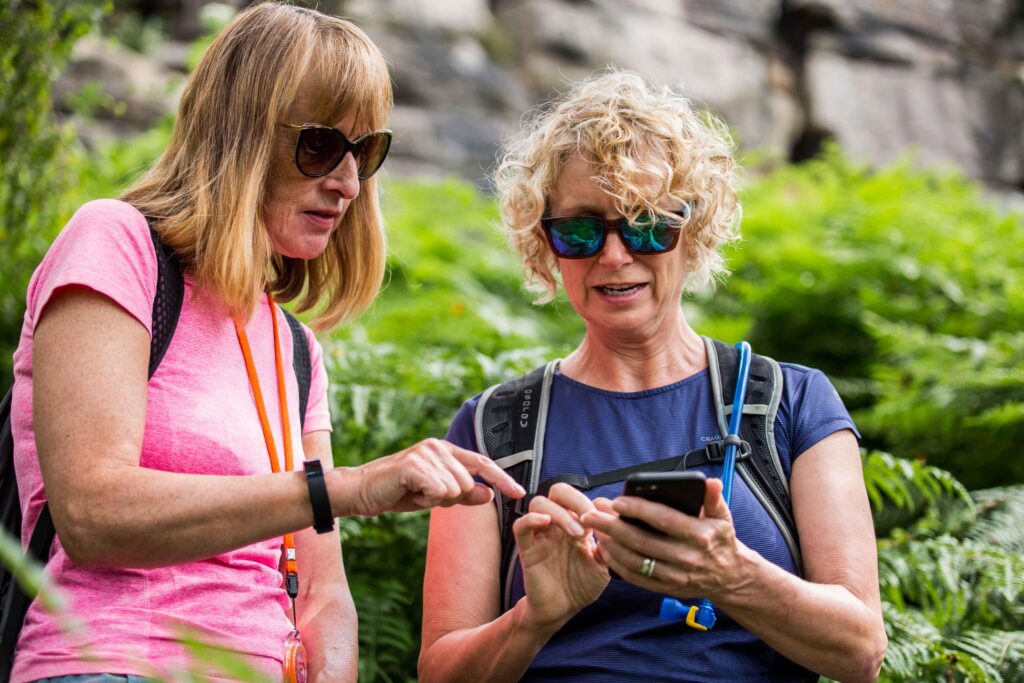 ---
Route planning made easy
Planning your walking routes has never been more straightforward. The OS Maps app and desktop version enables you to plot, customise, and save routes directly on the map. You can mark waypoints and measure distances and elevation easily, making it a breeze to tailor your walk to your preferences and abilities. The handy snap-to-path features will help you determine the best route by snapping to a path between two given locations across the whole of the UK.
You can use any device to plan or edit your route. Many people prefer to use a laptop for plotting and a phone when out and about for editing and following routes. If you're taking part in an organised event or have the file of a route (GPX) you'd like to follow, OS Maps Premium lets you import GPX files and save them as one of your routes. This often helps visualise what to expect on route, especially if you use the 3D fly through which gives you a bird's eye view of an entire route.
---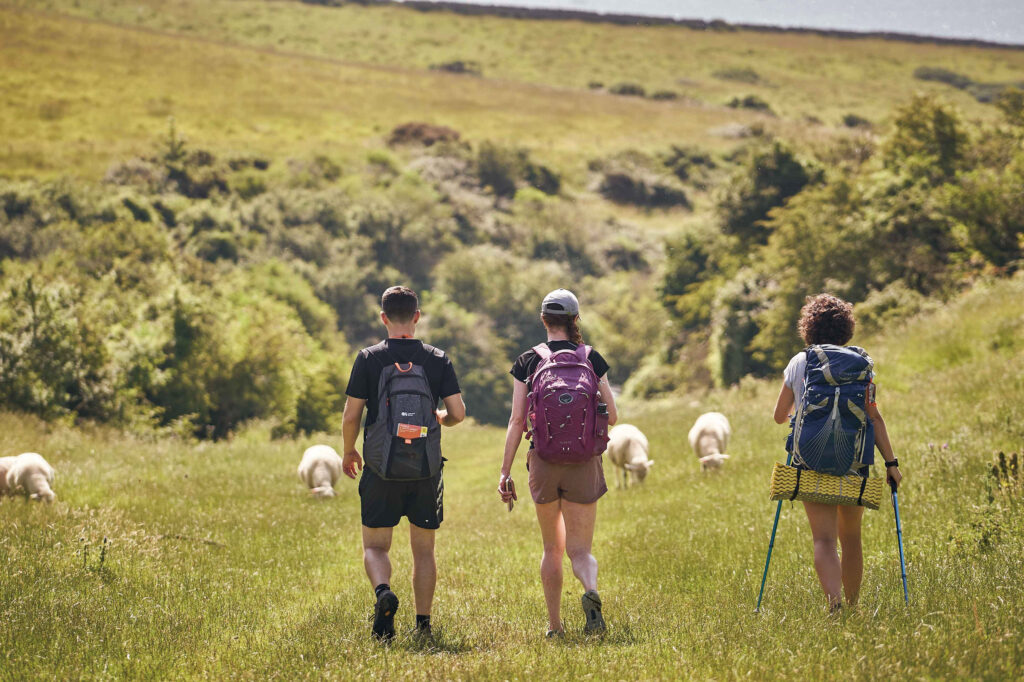 ---
Offline mapping
One of the biggest worries for adventurers using digital maps is the lack of a stable internet connection in remote areas.
OS Maps Premium allows you to download maps for offline use, ensuring you have access to critical mapping data even when you are off grid. Simply select the area you'll be exploring before you leave home, download the map and you're good to go, regardless of whether you have a signal or not. You can also download routes which will allow you to see the area around a particular route despite not having signal. If you're likely to venture away from your route – for that all important cake and coffee stop – then it would be better to download the map area as opposed to your route.
One of the best things about offline mapping is that you can turn your phone to flight mode to conserve battery life for long days outside.
---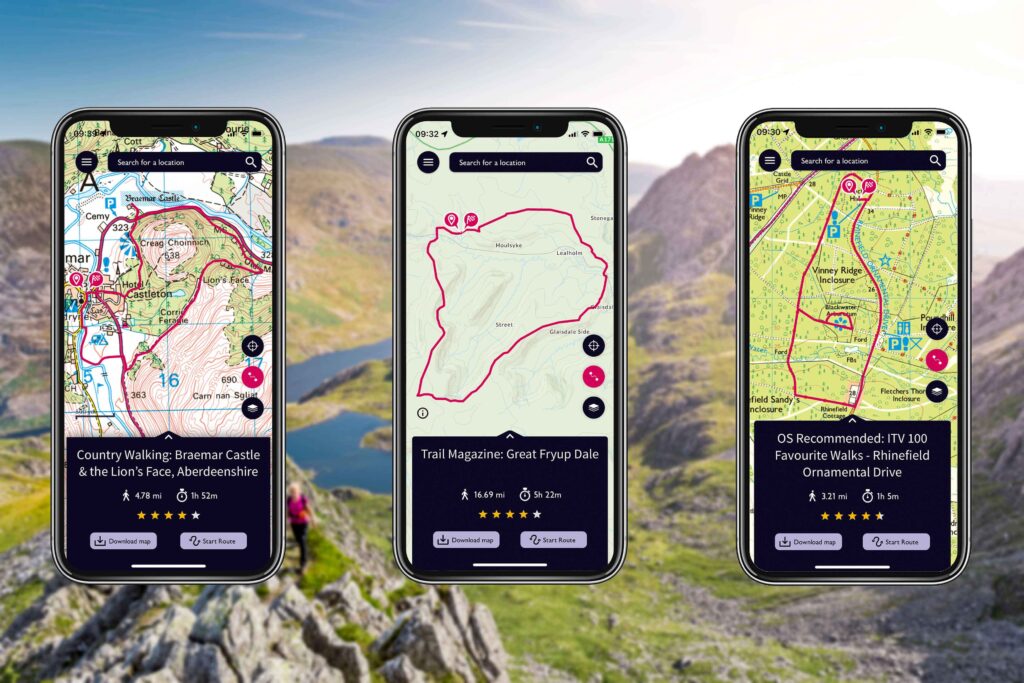 ---
Discover Recommended Routes
If you're looking for inspiration or want to try a trail that others have enjoyed, the OS Maps app provides access to a vast collection of routes shared by our Recommended Route partners. These routes have been tried and tested by outdoor organisations, publications, and some of your favourite brands. You can explore routes near any location, read reviews from fellow walkers, and choose the ones that resonate with your interests. There's the option to choose from all routes which shows hundreds and thousands of user-generated routes from members of the outdoor community. The find a route functionality lets you set the difficulty, duration, activity type and rating. Using the web version, you can also filter by circular or point to point. It's a fantastic way to discover hidden gems and learn from the experiences of others.
---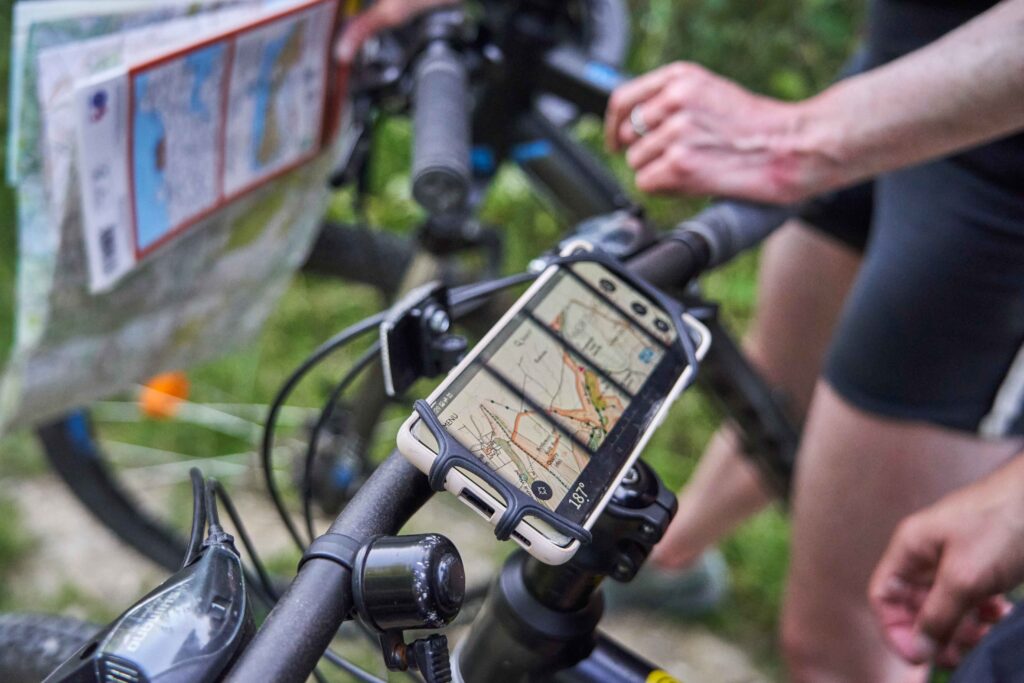 ---
Navigation tips for using your phone outside
While the OS Maps app is an invaluable tool in route planning and navigation, using your phone while out and about requires some consideration. Here are some tips to ensure you make the most of your device while staying safe and connected in the outdoors.
– Battery life
Using GPS navigation on your phone can drain the battery quickly, especially in areas with a weak signal. To preserve battery life, start with a fully charged device and consider using a portable power bank for longer walks. Additionally, switch your phone to flight mode or disable unnecessary apps to minimize power consumption while still benefiting from GPS functionality. Remember to download your offline maps before you leave home!
– Carry a paper map as backup
While digital mapping is incredibly convenient, technology can occasionally fail. It's wise to carry a traditional paper map of the area you're exploring as a backup. A physical map doesn't rely on batteries or a signal and can be a lifesaver if your phone runs out of battery or malfunctions. We've all been there, when our trusty handheld companion presents us with a black screen as it's either too cold, too hot or just having a moment! Brush up on your navigation skills including how to use a compass with OS's free Map Reading guides.
---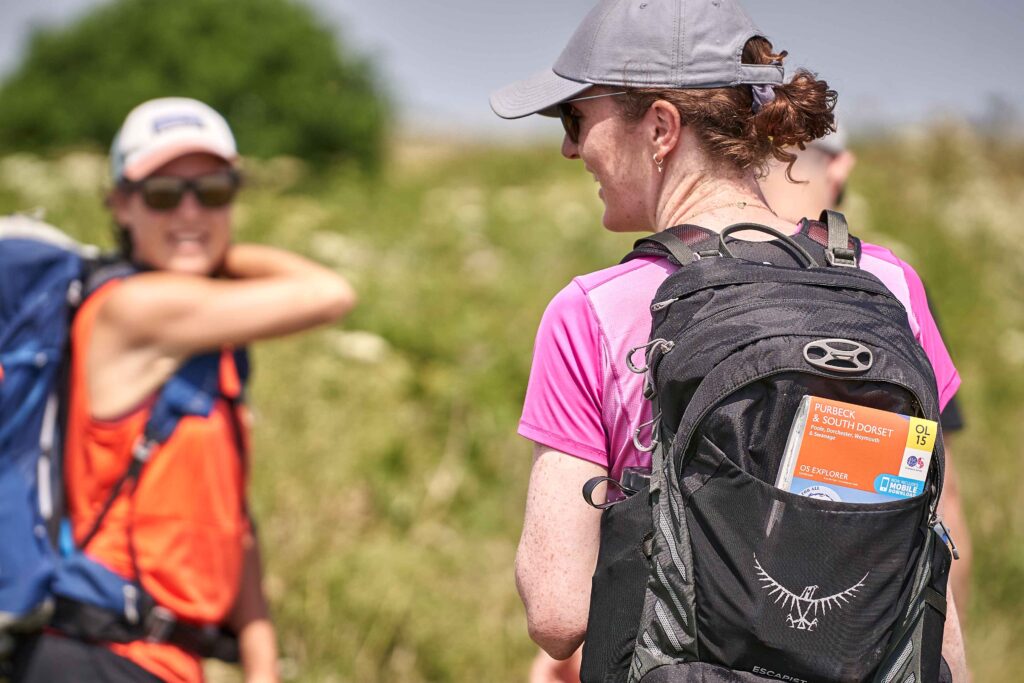 ---
– Protect your phone
Adventures in the great outdoors can be unpredictable, with weather and terrain posing potential risks to your phone. Invest in a sturdy, waterproof phone case and a screen protector to shield your device from moisture, dirt, and accidental drops. A rugged phone case could be the difference between a functioning phone and an unusable one in rough conditions.
– Familiarise yourself with the app
Before heading out, take the time to familiarise yourself with the OS Maps app's features. Practice creating routes, zooming in and out, and downloading an offline map. Being comfortable with the app's functions will save time and potential frustration while you're out on the trail.
---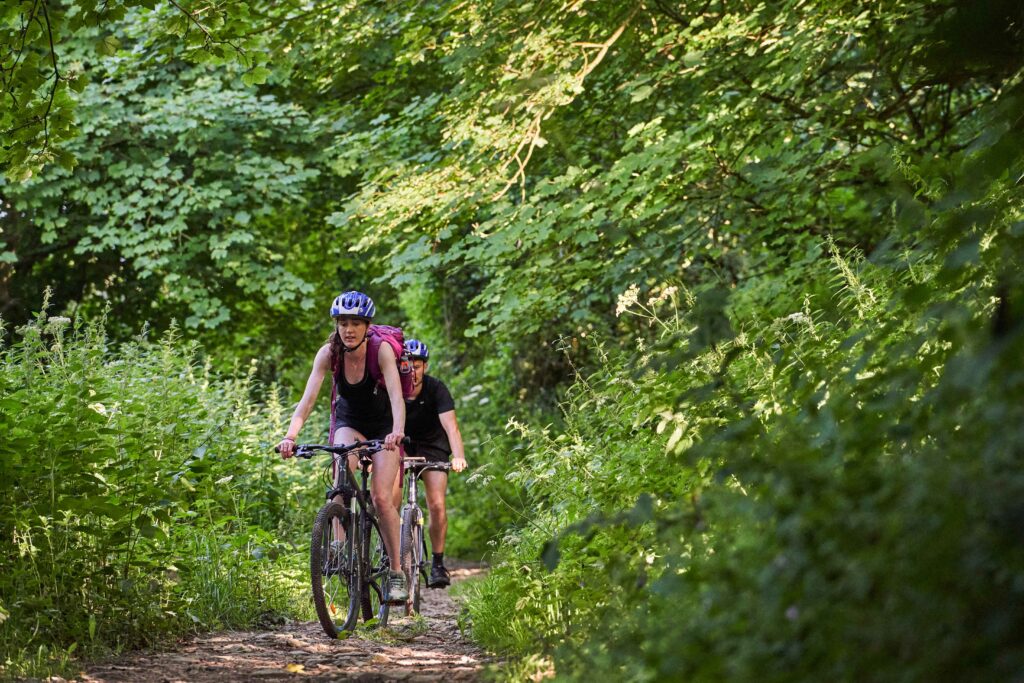 ---
– Minimise screen use
Use your phone's screen sparingly to avoid becoming overly absorbed in technology. Take quick glances to check your location and direction, and then put your phone away to fully immerse yourself in the sights and sounds of nature. Engaging with your surroundings enhances your experience and allows you to appreciate the beauty of the countryside without constant distractions. OS Map Premium allows you to export route files (GPX) to a wearable device like a smart watch or Garmin. Whilst these wearables won't provide detailed OS Leisure mapping, they will give you an idea of whether you're on the right path and allow you to reduce time on your phone.
---
In the age of technology, the OS Maps app has become a handy companion for outdoor enthusiasts, simplifying route planning and navigation like never before. With its comprehensive mapping data, user-friendly features, and offline capabilities, it helps walkers to explore with confidence and find lesser-trodden places.
However, always remember to use your phone wisely and supplement it with a paper map and compass, especially when out in the hills, to ensure a safe and enjoyable outdoor experience. So, download the OS Maps app, plan your walk, and get ready to create lasting memories on your next outdoor adventure.
Download the OS Maps app today