Wolf Crag crashed paraglider
July 25, 2021 13.30 hrs
On Sunday 25/07/21 at around 13:30hrs, Patterdale Mountain Rescue Team was called out to an injured paraglider who had crashed just below Wolf Crags. At the time of the call the team were at Aira Force finishing a separate mountain rescue incident.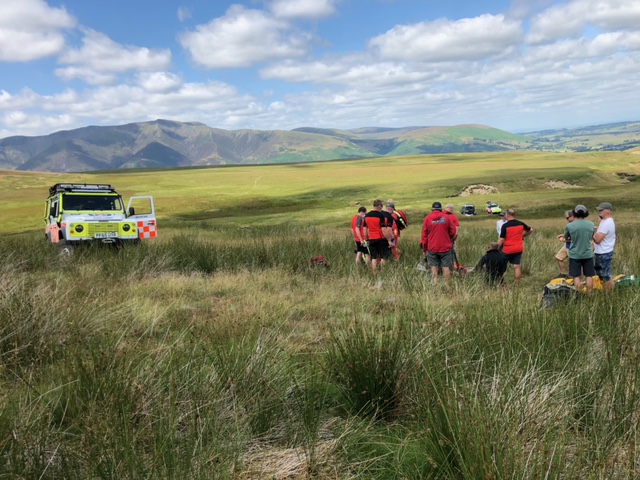 A team of 5 members in a team Landrover quickly responded and also requested an air ambulance due to the nature of the initial report.
The team arrived at the scene around the same time as the Great North Air Ambulance. The casualty was a paragliding student under tuition and had landed badly whilst coming down. The casualty was treated at the scene for an ankle injury. He was then transferred to the air ambulance for onward travel to hospital.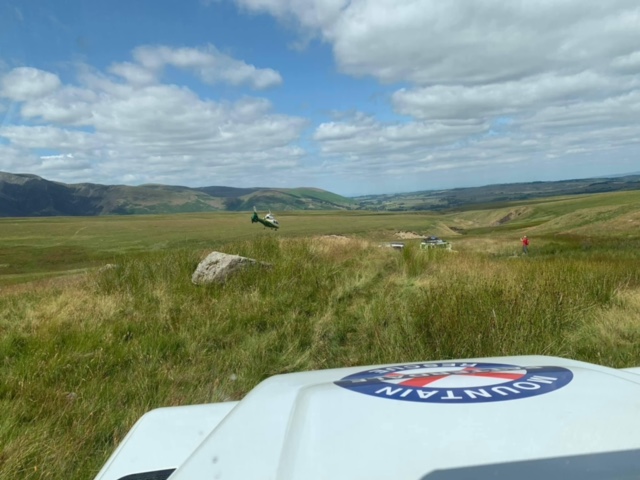 The incident was attended by 10 team members. The team would like to thank the Great North Air Ambulance for their quick joint response.