Good to see you here.
This is our first ever post. We're a little late to the blogging party but here we are. At last. We've even brought flapjack. And apples.
So now all we have to do is entertain you, occasionally amuse and maybe, every once in a while, tell you something you didn't already know about mountain rescue.
I mean you already know all that stuff about those of us at the sharp end being volunteers, on call 24/7, 365 days of the year, except for that once-every-four-years moment when we throw an extra one in for luck.
But did you know that in 2017 (just your standard 365 days), there were only nine days without a mountain rescue call-out somewhere in England and Wales? Nine! And that's five fewer than the year before.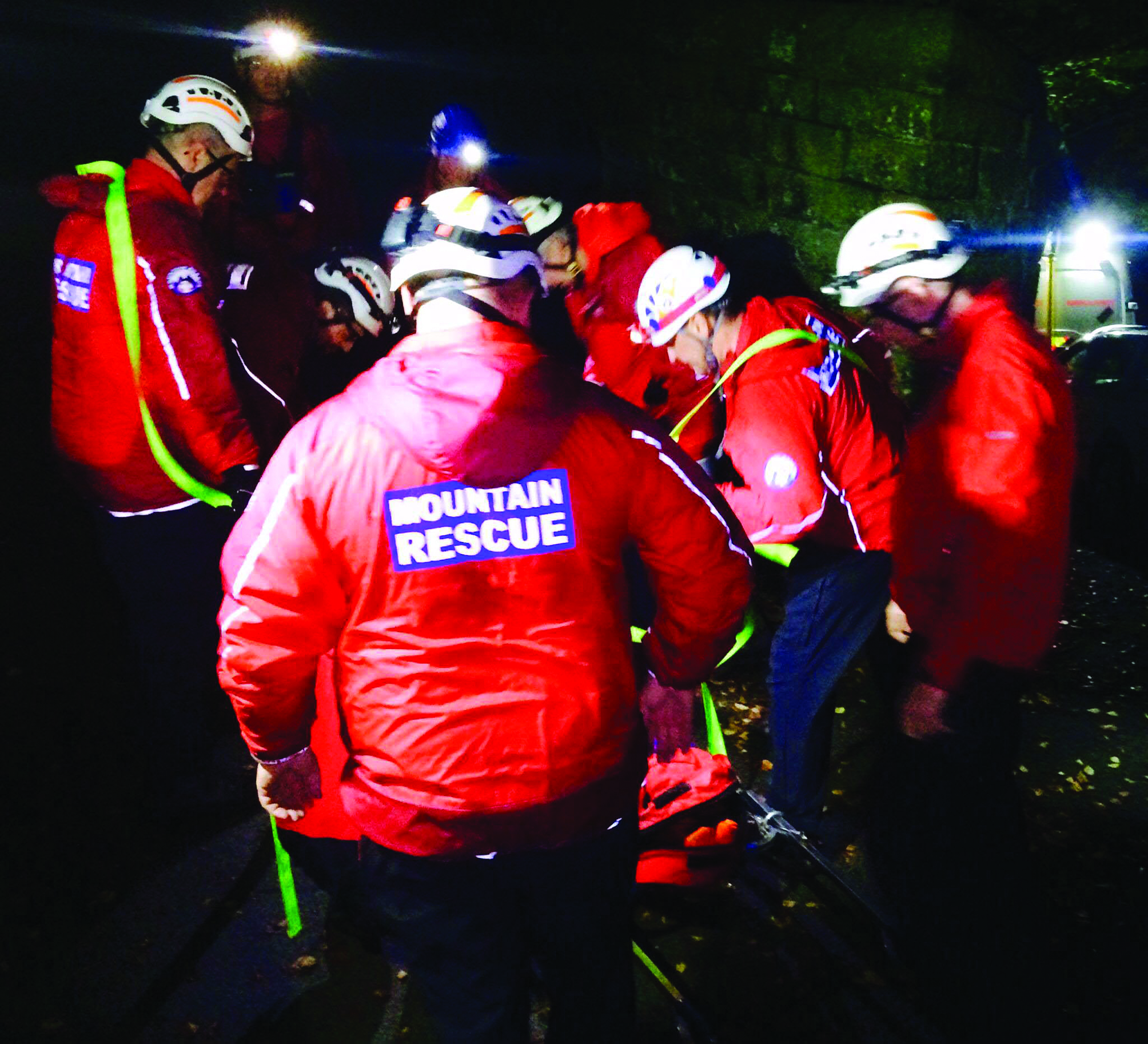 Which might give you the impression that mountain rescue team members spend their days – and nights – kicking their heels at mountain rescue bases across the land (tightly coiled and ready for action, of course), just waiting for your call.
Which couldn't be further from the truth. But it's an assumption we hear often. That and the belief that mountain rescue is a paid-for, statutory service.
Tightly coiled and ready for action team members may be (boots and rucksacks ever at the ready, radios charged, carabiners eagerly clinking), but kicking their heels at mountain rescue bases they most definitely won't be.
Because, being volunteers, they also have day jobs — in every sort of profession you might imagine, sometimes related, sometimes not.
We've got teachers and professors, tree fellers and gardeners, doctors, consultants, paramedics and nurses, firemen and police officers, businessmen and shop assistants, IT bods, graphic designers and writers, painters and decorators, odd jobbers, technical rope technicians, outdoor professionals and mountain guides and all sorts else. Men and women. Young, not quite so young and no longer 'young' as such, but still rocking the hill kit.
And when they're not teaching or weeding, tapping a keyboard or putting out fires — or whatever it is they do for the day job — they're out on the hill, walking or climbing, or spending quality time with their families. Or sleeping.
So when the pager goes off or the SMS pings, the chances are they'll be either leaving behind the day job, or letting down their climbing mates, or missing some important date with their partners or kids (birthdays and anniversaries are a favourite, Christmas Day hits the jackpot). Or dragging themselves, half asleep, from a warm bed.
And you know that too. But sometimes it's worth saying again.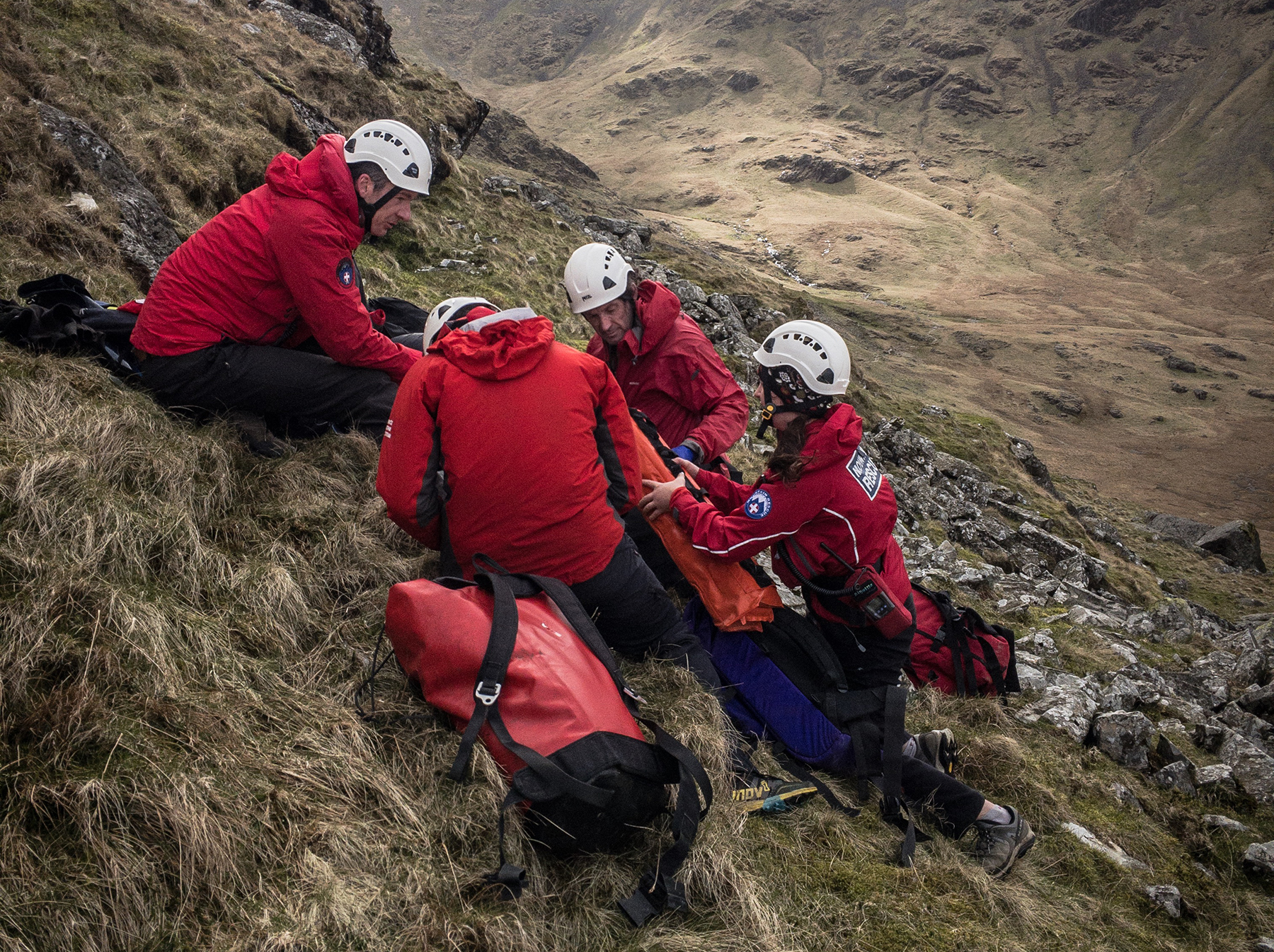 Thing is, if someone gets themselves in trouble, if it's an emergency, if someone's life might be at risk, they're happy to help, whatever the time of day, whatever the weather. Because it could so easily be them out there (once or twice, it has been).
Accidents happen, even to the best prepared. And we know that for most hill walkers and climbers, preparing well is part of the fun. It can #makeagooddaybetter — whatever adventure you have planned.
So keep an eye on the weather, learn how to navigate your way round a map and make sure your phone is fully charged and location services switched on.
If you think you need our help, dial 999, ask for 'police' then 'mountain rescue'.
But bear in mind we have to stop whatever we're doing, grab our kit and get ourselves to base, then make our way to you. And, contrary to another popular assumption, we might not always be able to bring along our friends in high places (the ones with the helicopters). If the clag is down, or the wind is up, for example.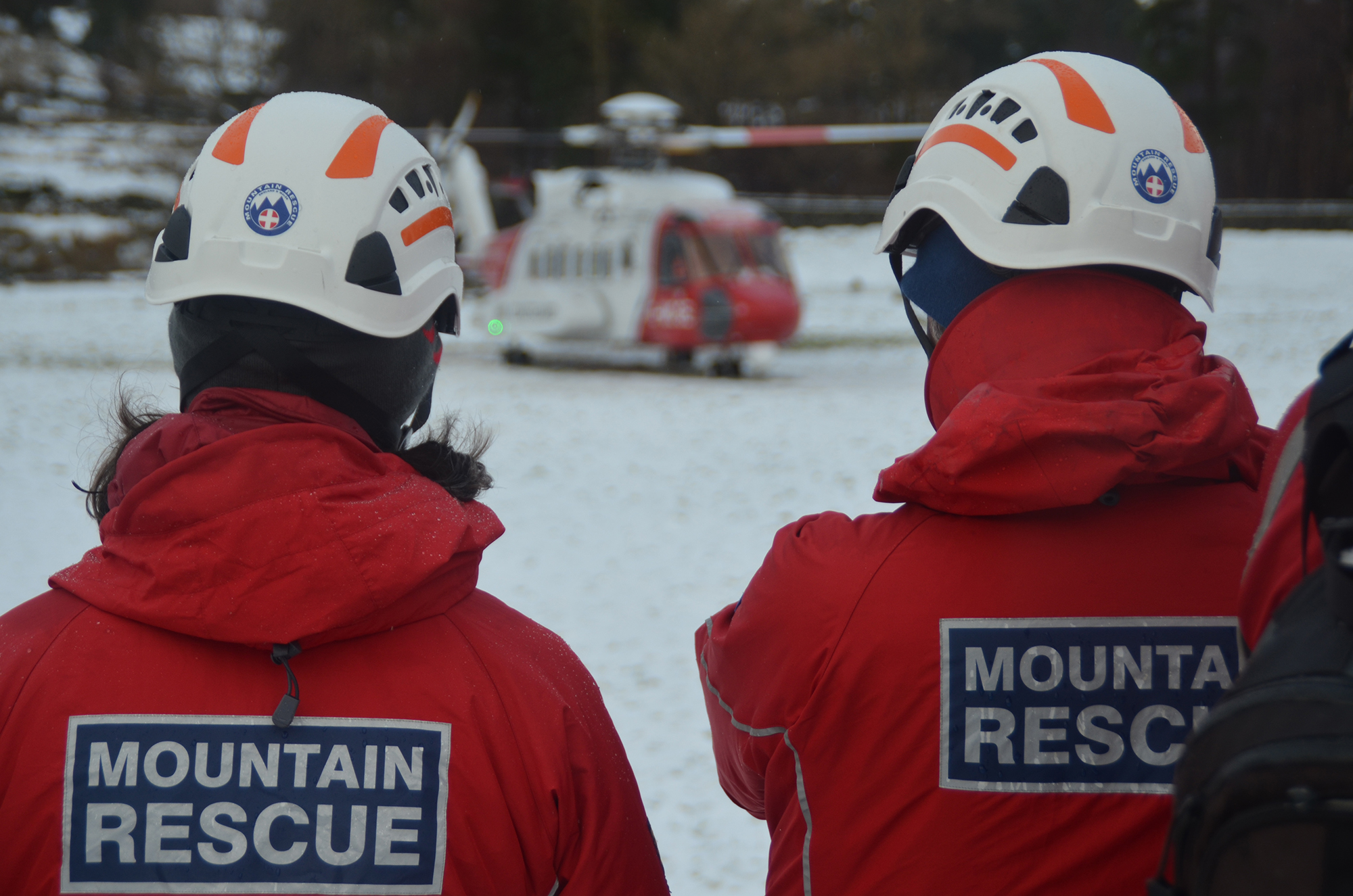 Give us as much detail as you can about the situation you find yourself in, follow any instructions you're given and sit tight (so long as it's safe).
We'd suggest reading our blogs while you wait but better not to use up your data. Or battery. Maybe wait till you get home.
Which brings us back to where we started. Our new blog.
From time to time, we'll probably write about how you can keep yourself as safe as possible in the great outdoors. We'll tell you what we've been up to nationally, any events we've organised or been invited to (sometimes courtesy of our patron, the Duke of Cambridge), and some of our more interesting tales. We'll delve into our archive of Mountain Rescue magazines, rustle up some old favourites, maybe the odd kit review. Who knows, we might even share our favourite flapjack recipe.
We hope you'll join us. And doubtless you'll tell us what you think.
So here we go. We've made a start.