Mountain rescue refuse a call-out?
Surely not? Well, indeed they would. But under what circumstances?
---
Much kerfuffle below the line last week, when rescuers in Scotland refused to go to the aid of a man who called in 'wet'. Or 'soaked', according to another report.
In a matter of moments, media-stoked outrage at the apparently hard-nosed reaction of mountain rescuers had turned about face, towards the man who thought it wise to scale Ben Nevis without thinking to pack a set of waterproofs.
And back and forth it went.
'There's no way they'd have declined to go out if they believed the walker to be in danger,' said one.
Others turned to benefit of doubt, leniency.
Clearly, our walker had forgotten that weather can change as you climb a mountain. That temperatures can drop dramatically, clouds will wait in ambush, and gentle breezes quickly whip into wind and snow. And that, once you get wet, even on a summer's day, hypothermia can set in.
But maybe he doesn't get out much, doesn't spend a great deal of time in the hills, saw that it was a sunny day and decided to chance it. He gets to the top, gazes about him, knackered but happy, and then the rain comes.
Ah, he thinks, realising his own stupidity. Now what? So, worried for his own safety, unsure how long it might take to get down again, legs wobbling, not knowing how cold it might get, what wild imaginings the dark of night might bring, he does what he thinks is the sensible thing, calls 999 and asks for help.
Advised that the safest course of action would be to make his own way down the mountain as it was midsummer's day, with plenty of daylight remaining, he chose (we know not why) to stay put.
By the time he was found in the summit shelter by other walkers, he'd been there for several hours. Warmed and doubtless cheered by the company, he was accompanied down the mountain, hopefully wiser for his experience.
Team leaders make difficult decisions about what course of action to pursue on a very regular basis. Never is that more keenly felt than in Llanberis (whose patch covers Snowdon), and Wasdale (who operate on Scafell Pike) — two of the 'three peaks' (the other being Ben Nevis, of course) which attract increasing numbers of charity challengers every year. And with increasing numbers of visitors come increasing numbers of incidents.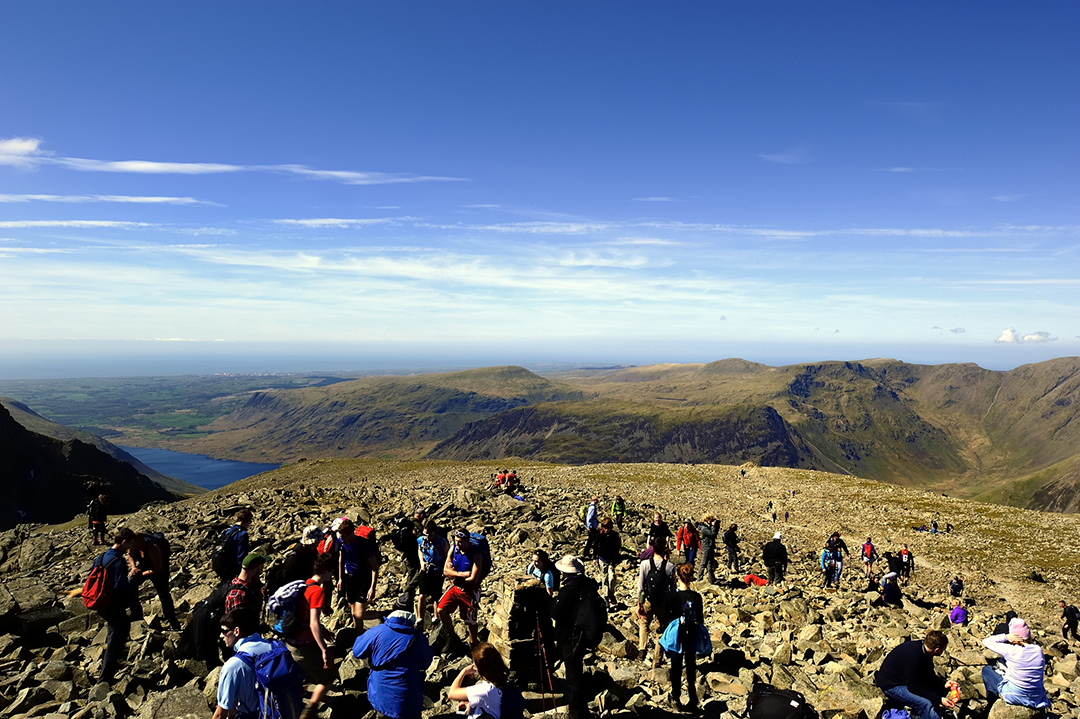 'We made a decision some time ago,' says Phil Benbow, chairman of the North Wales Mountain Rescue Association and Llanberis team member, 'that we'd only call the whole team out if we need to put team members on the hill for a known injury. Or it was clear the caller was at risk.
'Callers often tell us their knees are sore. Or they're too tired to go on. They just want someone to sort out their problems and the key is recognising that and dealing with it accordingly.
'If someone just calls in lost and lonely, or tired or wet, but otherwise in good shape, we'll offer them guidance on the safest route down and then continue to monitor their movements until we know they're safe.
'So… are they injured? Any medical issues? Are they in a hazardous place? If they continue down on their own, are they likely to get themselves in trouble with the terrain? On Crib Goch, for example, we probably wouldn't leave them to their own devices. And then it's about how you direct them down safely.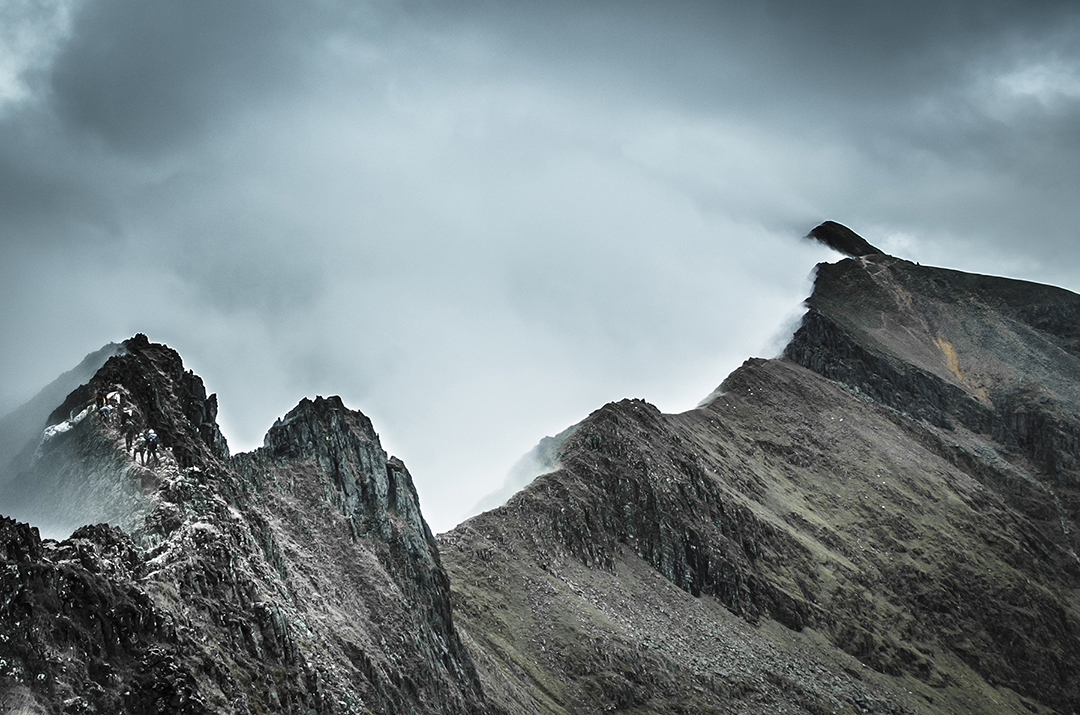 'The difficulty is when people get stroppy and demand a rescue. You have to be firm. Make them aware it might take two hours for us to get there, by which time they'll be a heck of a lot wetter and colder so they might as well get moving. So no, wet and cold doesn't demand a full team call-out, much less a helicopter.'
Team leaders make their decisions based on both the information they receive from the police (through whom the initial call comes), and any further detail they can glean from the 'informant' – much of which might never see the light of a public forum and certainly not while a rescue is in progress.
This might include medical details such as whether an informant is diabetic or has a heart condition, whether they've been reported suicidal or 'vulnerable', missing from home. With mobile phone technology the team leader will often have an exact location and he or she will be fully aware of the weather conditions and terrain in the particular area.
But there's another aspect of this, that team members are volunteers, with jobs and wives or husbands and kids at home. The rising tide of call-outs puts increasing pressure on them too.
'It's the husbands and wives who get the raw end of the deal,' says Richard Warren, chairman of the Lake District Mountain Rescue Association and a Wasdale team member.
'When the pager goes off, for us it's an adrenalin burst of physical and mental activity. It can be traumatic, challenging and intensely tiring and it can keep you away for hours. It's the poor partner at home who's left holding the fort, plans on hold.
'And when you've got team members responding to two or three call-outs in succession, it's incredibly stressful for them, and the families too'.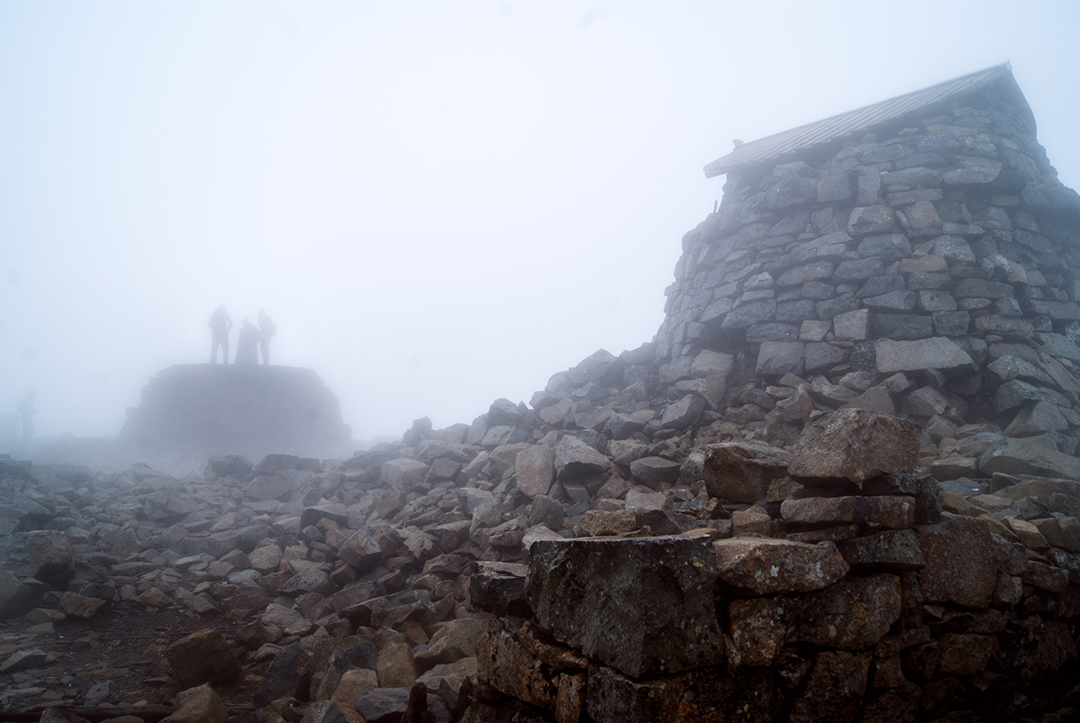 Back on the hill, no decision to leave someone 'up there' would be taken lightly. The person at the end of the line might be 'crying or frightened,' says Richard. 'Equally, they might be aggressive.
'And even if a team leader makes that decision, knowing the caller is in a safe place, with adequate food and clothing… even if they're keeping in touch as the caller makes his or her way back down – there'll still be that niggling doubt.
'There's a lot of responsibility on the team leader to make the right decision and they'll worry about it all night.'
Only one man truly knows why he chose to go up Ben Nevis last week, as spectacularly unprepared as he did. But maybe, just maybe, it proved a valuable lesson, a turning point.
And the next time he sets off on an adventure, he'll be sure to pack a set of waterproofs in his rucksack. Maybe a hat and gloves too.