Making team members bionic…
… the Rescue Benevolent Fund, there for the mountain and cave rescue 'family' in need
---
Usually, when I write here, it's wearing my Mountain Rescue magazine editor's hat, but this time I've popped on a different guise, as secretary and trustee of the Rescue Benevolent Fund.
There's never a 'good time' to have an accident – we can probably agree on that. They can happen to anyone. The best prepared, the highly skilled, the most expensively kitted-out. They even happen to people carrying maps, compasses and torches.
Mountain rescue casualties come in all shapes and sizes, ages and occupations, male and female, at every level of technical experience. And every so often they come dressed in mountain rescue kit.
We probably shouldn't tell you this but you might be surprised how often team members do get injured in the 'line of duty'. Cuts and bruises, torn ligaments, snapped 'tibs', wrenched shoulders, hernias and heart attacks, to list a few such injuries. Stretcher carrying can be hazardous when you add slippery grass, guerilla scree, driving rain or snow and pitch dark into the mix.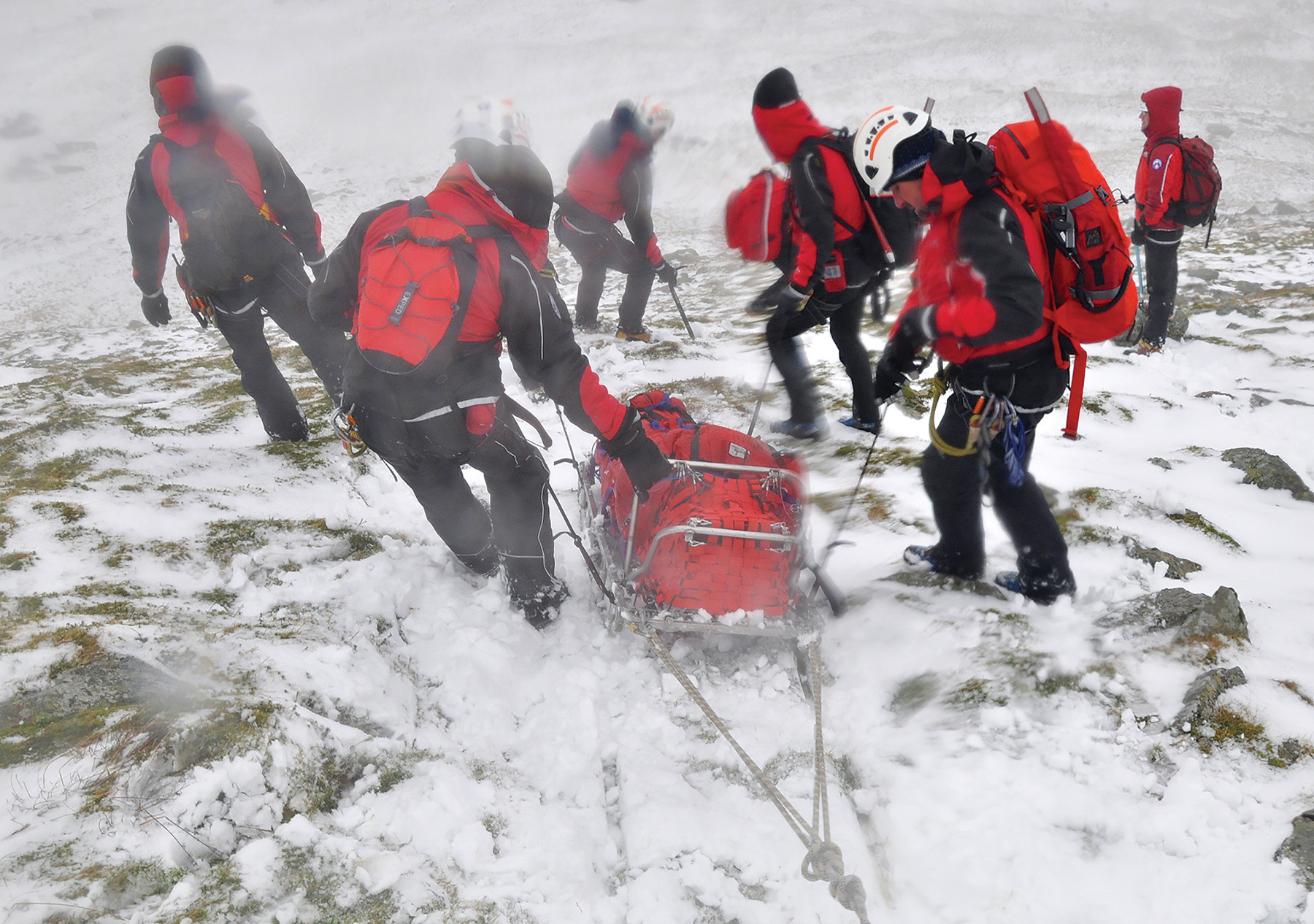 But maybe it's not a physical injury. Maybe it's a particularly harrowing incident and suddenly, inexplicably, having a chat and a drink with teammates down the pub or café afterwards just isn't enough.
And very occasionally, across the history of mountain rescue, a team member has lost his or her life during an incident.
In May 1983, the then Bridgend team (now Western Beacons) lost their team leader to a tragic accident. In weather conditions described as 'atrocious, with strong winds and snow falling', a group of Venture Scouts had lost their way descending Pen y Fan, the highest mountain in South Wales, and wandered onto the dangerously steep north east face. One of them became separated from the rest and fell, breaking his leg. Mike Rudall had ventured out to treat the lad, when a fall of rock crashed down the face. Instinctively shielding the injured scout with his own body, Mike took the force of the fall and lost his life.
Years earlier, in June 1969, rockfall had caused the death of the Cockermouth team leader Jock Thompson and another team member during a training exercise and injured several others. Team members were practising a new technique of horizontal stretcher lower at Low Crag above Gatesgarth in Buttermere. Jock and Jim Coyle were the 'barrow boys', one at each end of the stretcher, guiding it down the crag.
After one successful lower, they set off again but, as they did, the huge rock which was holding the main belay broke away and a rocky avalanche engulfed the stretcher party. Struck by the boulder, Jock was killed instantly. On the other end of the stretcher, Jim suffered a broken arm and cracked ribs.
Kathryn Wilson and Michael Stephenson had been acting as belay. The impact carried Kathryn down the crag, breaking her arm and pelvis, and catapulted Michael onto the scree below. He died in hospital the following day. Rex Usher, the 'casualty' on the stretcher, was buried under the debris. He suffered cracked ribs and severe bruising. Other team members sustained more minor injuries such as rope burns.
The accident had a profound effect on a very young team and it remains probably the most serious accident to have occurred in mountain rescue in Britain.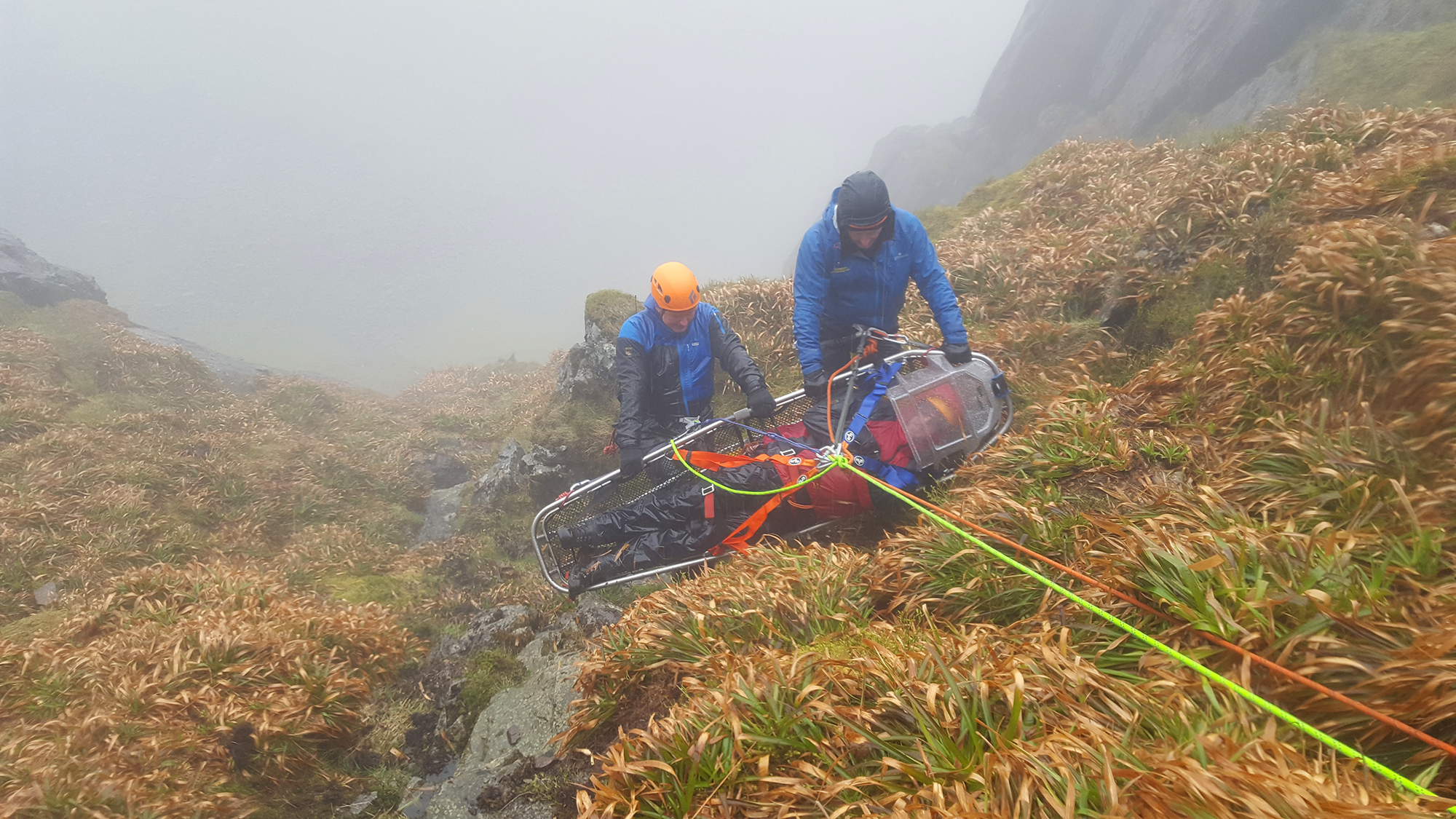 These two incidents were devastating to team members and their families, but the lesser injuries can devastate too if a volunteer team member loses his or her ability to do their day job. It was this concern for the safety and wellbeing of the mountain rescue 'family' which led, five years ago, to the development of the Rescue Benevolent Fund.
The fund was set up by Mountain Rescue England and Wales in collaboration with British Cave Rescue – and its trustees are drawn from teams across England and Wales – but it became clear from the start that to protect and secure any monies donated for benevolent purposes and to ensure independent, objective assessment of any claims, it would need to be set up as a separate charity.
Our aim is to help alleviate hardship suffered by mountain and cave rescue team members and their families which arises from official mountain rescue activity. The number of claims we've had is still low – not least because the nature of mountain rescuers tends towards the antithesis of a claim culture. As volunteers, they don't ask for recompense when they respond to a call-out, so it doesn't come easily to ask for help – especially financial help – if they get injured during a rescue operation.
So what have we achieved so far?
'We're still a young charity', says Neil Woodhead, chairman of the fund and a Kinder team member, 'so we're still growing and learning about the sort of support team members need from us.
'Most of our claims have been for physical rehab and this is where we think the benevolent fund can be a real benefit. Many of our members are self-employed. They are already giving up potential earning time when they turn out to a rescue so if they're injured on an incident and unable to work as a result, it can mean real hardship. Our guiding principle is to get people back to work and back to mountain rescue.'
Of course, there are also insurances in place to protect team members but sometimes immediate help is needed and, if it's a physical injury, often the sooner you can begin rehabilitation with physiotherapy, the better your prognosis for recovery.
The Rescue Benevolent Fund can help by covering the costs, with agreements in place with both The Fire Fighters' Charity and the Police Treatment Centres. We've worked with local counsellors and mountain rescue TRiM personnel to help team members who need emotional and mental health support. And we've also provided immediate financial assistance.
So here comes the 'bionic' bit…
Patterdale team member and Lakes dog handler David Benson knows from painful experience how easily an injury can occur and how it can impact your life. A self-employed dry stone waller, when he injured his knee on a call-out, it didn't just affect his ability to respond to mountain rescue incidents – and effectively ground his search dog – more importantly, he was unable to earn a living.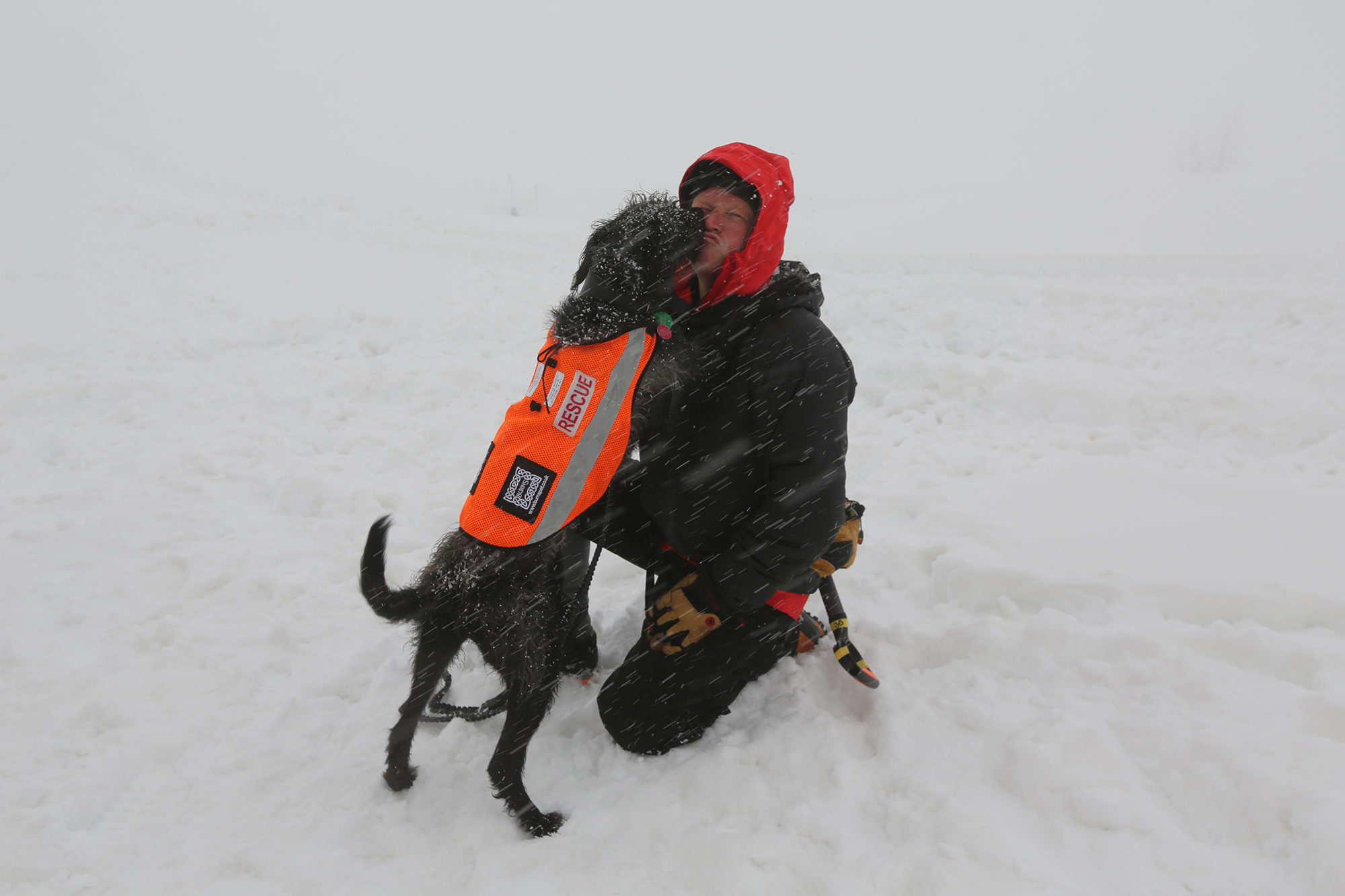 It was a Saturday in October, three years ago. He'd just returned to Patterdale base, after training with his search dog Brock, when a call came in to an incident on Helvellyn. Back up the hill he went. It was a difficult stretcher carry from Swirral Edge down to Red Tarn, then to the outfall and sledging down towards Greenside. Having taken his turn with the carry, David carried on downhill, alongside the rest of the group but, as he walked, his knee became extremely painful.
'It was just a simple walk off with a light pack,' says David, 'but my left knee went clunk clunk to the medial side and down I went.'
His old Kirkby Stephen teammates stretchered him off the hill. 'They'd been ask to support us on the casualty carry but got me instead!'
David had suffered a sprained MCL and, supported by the fund, undertook a week of intensive rehab just before the Christmas break. 'I was wondering how can you do rehab all day for a week. What could they possibly do with you to fill in all that time? Well they did. I wasn't expecting it to be so holistic. Diet and nutrition were covered, men's health and relaxation.
'Knowledgeable people who were happy to chat and answer questions, a good bunch of folk who created a calm, positive atmosphere and wanted to make you good again. Worth getting injured for!'
We think he was joking about that last bit but then eleven months after the injury he had a go at a regular run from Kirkland to the top of Cross Fell. 'Pre-injury, I've never subbed one hour to the top, despite trying. Not that day. 59.57! I just had to send the photo to the physio team at The Fire Fighters' to let them know what a good job they did with me!'
See, they made him bionic!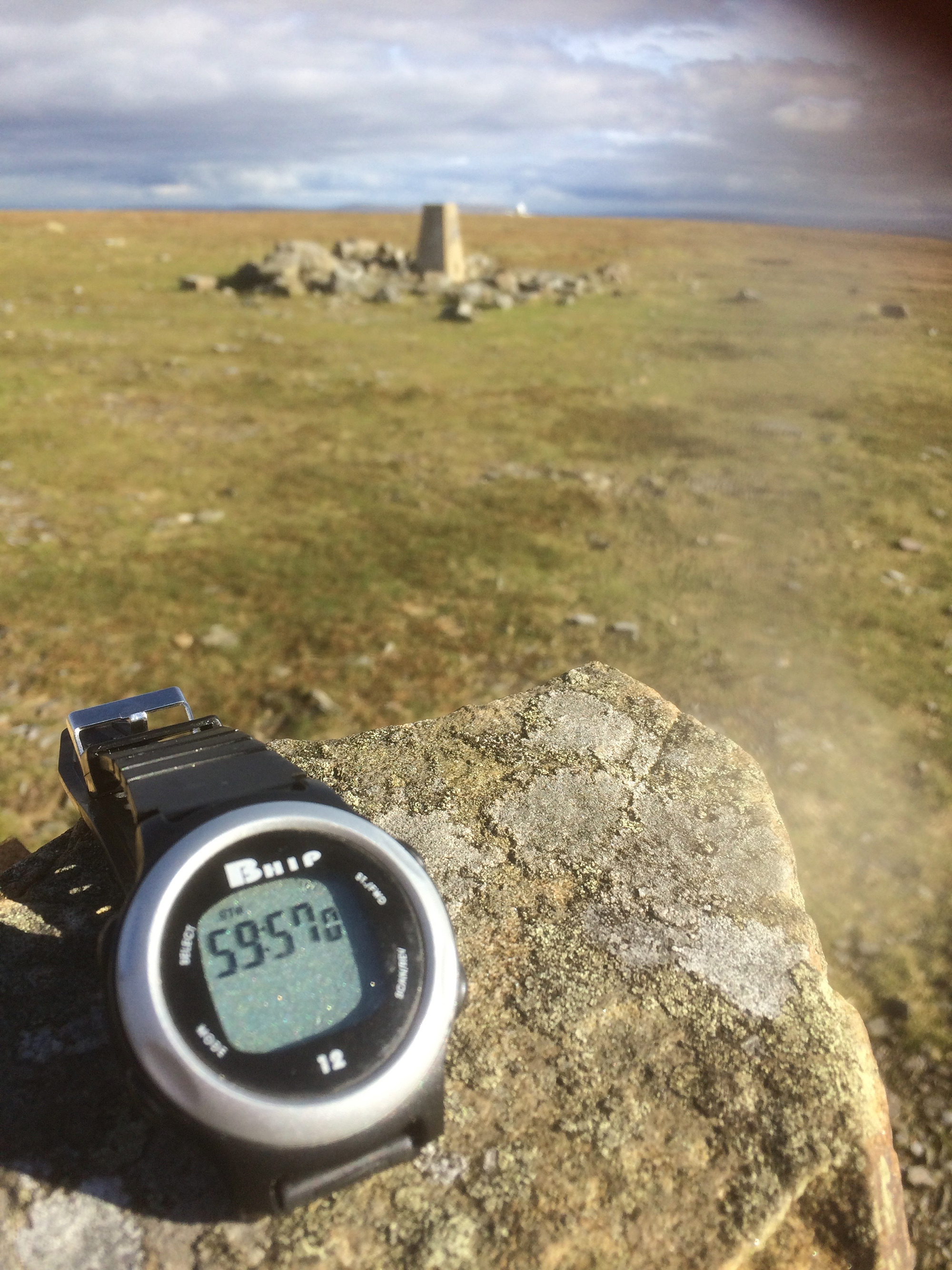 …and we've helped deal with emotional health issues too…
Dion and Sue Llwyd Hopcroft had an entirely different experience. Shortly before midnight, in late February 2016, the Aberglaslyn team were asked to assist in the search for a young man missing in their patch. But this search was particularly poignant because the missing 18-year-old was Josh Llwyd Hopcroft and his father, Dion, was the Aberglaslyn team leader. Alongside Aberglaslyn were members of the South Snowdonia team and SARDA Wales search dogs, searching through the night.
At first light, Dion himself went out on foot and sadly it was he who found Josh, who had taken his own life. Hard to imagine the impact such tragic circumstances might have on any family, let alone one so involved with the entire incident, and both Dion and Sue struggled.
With the team liaising with us on their behalf, we were able to support them both with separate counsellors, local to them, over the course of a year, to help them come to terms with their grief.
'It's still raw,' says Dion, 'but the counselling helped me a lot. Sue too – though hers was a different experience. I've been in mountain rescue for 21 years. I've seen horrific things and I've always been offered counselling but I've just got on and dealt with it. I wasn't sure what to do at the time but it's the best thing I ever did. Definitely helped me move forward and we've got to the stage now where we counsel each other.
'Initially, I said this is my last call-out but Sue made me aware that Josh was so proud of me and my involvement with mountain rescue so I got back into it. It wasn't long after that I was called out to the helicopter crash in North Wales – the first team on the scene. That was pretty horrendous but I'll never see anything worse than seeing my own son that day.'
Almost three years on, Dion is able to talk about it in part because Josh's death has inspired the family to help other young people in similar situations. Determined to turn their devastation into a positive force for good, Dion and Sue, supported by friends, family and team members, have forged ahead with plans for 'Josh's Lighthouse Project'.
An idea which started with a memorial garden has expanded to creating a safe space in the shape of a glass-fronted log cabin overlooking the sea, where young people can go for counselling, group chats and education about mental health and wellbeing. The name derives from Josh's request, just before his eighteenth birthday, to have a tattoo. He'd even designed his tattoo, in the shape of a lighthouse. He never did have it done but Sue, Dion and Josh's brother have, in his memory, and their cabin project continues the theme.
They already have planning permission on an old school property, ground works have begun, fundraising continues, and the hope is it will be up and running in 2019. We wish them luck.
So, five years on, we're proud of what we've achieved so far and still focused on working with mountain and cave rescue to help support team members and their families in need. You can find out more about the Rescue Benevolent Fund here and if you wish to help support us in supporting our team members, you can do that too. Thank you.
Based on an article first published in Mountain Rescue magazine, Issue 67 (Winter 2019), with thanks to David, Dion and Sue for permission to share their stories with a wider world.