Spare a thought for our mountain communities…
…and our mountain rescue resources
---
Since the government stepped up measures to prevent the spread of the novel coronavirus, we'd hazard a guess your social media streams – like ours – have been popping with bright ideas. One in particular appears to have taken off. And it boils down to this: let's hire a cottage in the country, chuck everything in the car and head to the solitude of the countryside.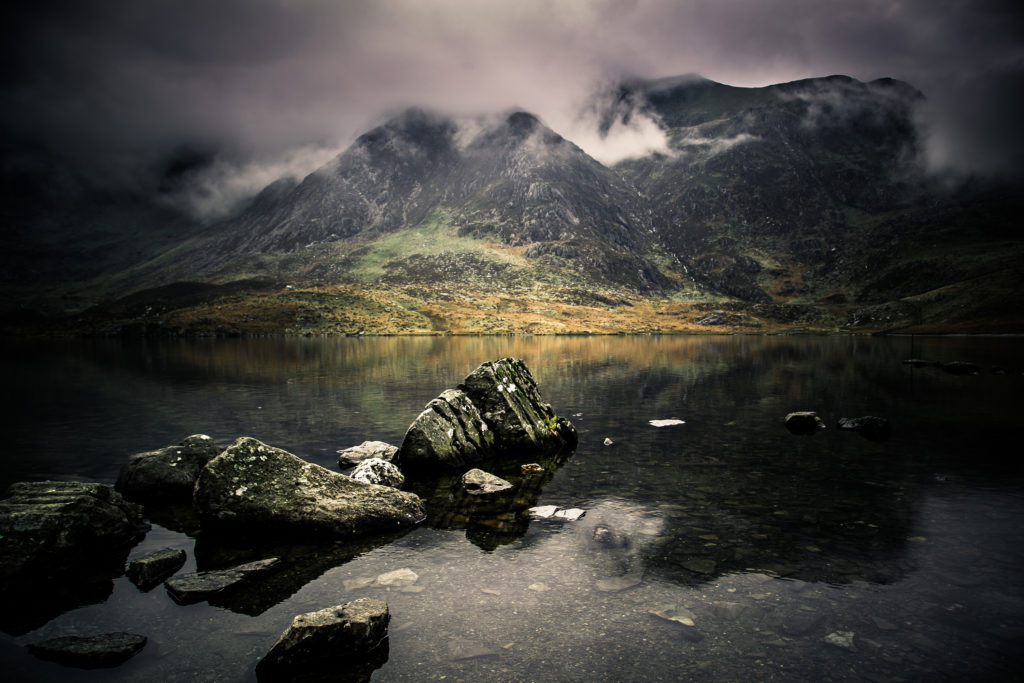 City dwellers in their droves are, according to The Saturday Times, 'moving to second homes or rented accommodation in the countryside where there are fewer people'. Or dreaming of hunkering down in their campervans for the duration, stacked to the gunnels with loo roll and beans.
And there are indeed fewer people living here in the mountains. We may not live quite as cheek-to-jowl as city dwellers, but we have the same basic needs. Our hard-pressed supermarket staff are working as hard as their city-based counterparts to keep shelves filled and the retailers themselves issue new directives daily to enable everyone to access food and essential supplies.
Yet many of those shelves remain eerily empty, the queues at tills grow ever longer and the concept of social distancing is lost entirely on those who perhaps aren't glued to their screens every waking moment of the day. An influx of visitors can only add to that chaos and pressure, spread resources even more thinly.
And, alongside fewer people and fewer supplies, rural communities also have fewer hospital beds. In fact fewer medical resources generally. In areas where it's already hard enough pinning down a doctor's appointment, now those already limited resources find themselves coping with the challenge of Covid-19.
On Friday, 42 people were reported to have tested positive in Cumbria, with two deaths at Carlisle's Cumberland Infirmary. In Wales, confirmed cases had risen dramatically over Friday night, to 280. The number of cases across the UK by Friday evening was 2626, with 103 patients having died of the disease.
Yet popular tourist areas such as Cumbria, Cornwall, Wales and Scotland, continue to experience an influx of travelling visitors.
In a tweet on Friday evening, Kate Forbes, MSP for Skye, Lochaber and Badenoch in the Scottish Highlands, said 'If you live elsewhere, please don't use the Highlands as your means of self-isolation. People live here who are trying to follow government guidance and the continuing flow of campervans and other traffic who appear to be escaping the cities is not helping.'
To date there have been 373 confirmed cases of coronavirus in Scotland, eight in the Highlands.
On Sunday afternoon, BBC News website reported that 'car parks and trails could be shut to stop people from visiting Snowdonia National Park after unprecedented scenes, according to bosses.
'There were so many people on mountain summits on Saturday it was impossible to maintain effective social distancing'.
'A national emergency shutdown of businesses and schools is not an excuse for a holiday'
Over the last few days, one mountain rescue team in Cumbria has had to deal with a female walker who had been self-isolating on return from Italy and, in North Wales, the busier teams – whose incident figures are already higher than anywhere else in the UK – report real problems with tourists getting into trouble, taking risks, getting injured and taking space in ambulances and hospital beds.
Assistant Chief Constable Andrew Slattery, chairman of the Cumbria Local Resilience Forum (responsible for the multi-agency response to civil emergencies) said that 'whilst we are looking at all measures to limit the spread of the Covid-19 coronavirus, I must urge people living outside the county not to visit. A national emergency shutdown of businesses and schools is not an excuse for a holiday'.
No doubt echoing the sentiment across the UK, he urged people to stay at home as far as possible to protect the NHS and save lives.
'The health, social care and emergency services in Cumbria are resourced to serve the 500,000 resident population and will be stretched to breaking point by this crisis. Large numbers of visitors will only place an additional burden on these hard-pushed professionals.
So where does mountain rescue stand in all this?
If you keep a watching eye on our website and the various announcements put out by teams and regions on social media and mainstream TV and radio, you'll know we've been pushing out statements as fast as we can. It's fair to say we have had to adapt and react as quickly as anyone else in a period of rapidly shifting information.
Our concern is for the mountain rescue volunteers who turn out to support their communities when needed and we have been following the national health protection advice and applying it to our own situation – just as everyone else should be doing at this critical time. Whether it's online meetings instead of face-to-face or postponing non-essential training, we're working hard to ensure that as many trained volunteer rescuers as possible are available if needed.
And many of those volunteers also have day jobs that will be important – not to say critical – in the coming weeks and months. Frontline paramedics and NHS staff amongst them. So we need to enable them to stay well and focus on that work. And we need the public's help to make this possible.
So we're asking that you please avoid all but essential travel and do not to take any unnecessary risks. If you are going out, you should walk, climb or cycle well within your capabilities so you can keep yourself safe and not need us.
If you do need MR assistance but suspect you may have Covid-19 – or have been in contact with someone who has it – then please, give the police this information as soon as you can when calling 999 for help.
Mountain rescue as we know it has been around for nearly 90 years, there to help anyone, free of charge, who gets into difficulty in the outdoors. And we hope to be here for a long while yet, doing what we love, but we are calling on you to give us our best chance of doing this.
'Our volunteers want to continue to provide this support to the emergency services,' says Mike France, MREW Senior Executive Officer. 'But that means they need to stay well themselves.'
So it's over to you.
Stay safe. Stay well. Maybe think twice before heading up that mountain. And help us continue to support our team members and our communities through these very challenging times.